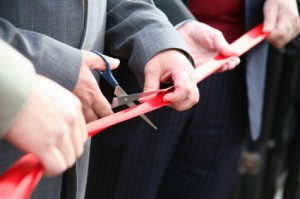 Dear Steve,
I'm thinking of starting a small carpet cleaning business in an area of about 80,000 people,….and about 50 carpet cleaning companies! So,starting out part-time (at about 10hours a week) is it worth the risk of my limited start-up capital? I'd like to average 25.00 per hour for a gross income of 15K in a year or so. Does this sound reasonable?
Thank you,
Timid in Tulsa
Dear Timid,
If your entire market area has 80,000 population and IF there truly are 50 functioning carpet cleaners there (not just disconnected phone numbers) you might want to choose to pick a different battle elsewhere. If you use the commonly accepted number of 2.3 people per household that gives you 34,700 homes which in turn means an average of about 690 potential customers per carpet cleaner.
Now if you go further and assume probably accurately that only 20-30% of all carpet is ever professionally cleaned that brings us to an AVERAGE customer list per carpet cleaner of slightly more than 200 customers per year. Definitely on the thin side.
Steve
P.S. Having said all that … if this is a place you want/need to live and if you really want to/dream of being a carpet cleaner- go for it!  (I would suggest you set your sights a bit higher than the 25 bucks per hour and the 15,000.00 per year gross.  But that wasn't your question, now, was it?)
My business was in a wonderful mountain town I planned on never leaving and woke up every day delighted to be there. Our in-town population was 12,000 and our total market base was 30,000 people AND we had 12 or 13 other carpet cleaners in the yellow pages. So our demographics weren't that much different than yours. When I sold out and retired we were grossing $750,000.00 per year. (Which in today's dollars is well over a million bucks per year.) BUT this was only achieved after 16 years of agonizing work. Truly, Timid, if I had invested this much work and time in a larger market base with more potential our gross would have been $7,500,000.00 yearly and with less effort too!  HOWEVER,  we loved were we lived and that counts too!
So, is it possible? Absolutely. "Is it worth the risk?" Only you can answer that one, my friend. (Actually, you won't be risking your capital so much as your "blood, sweat and tears"!)