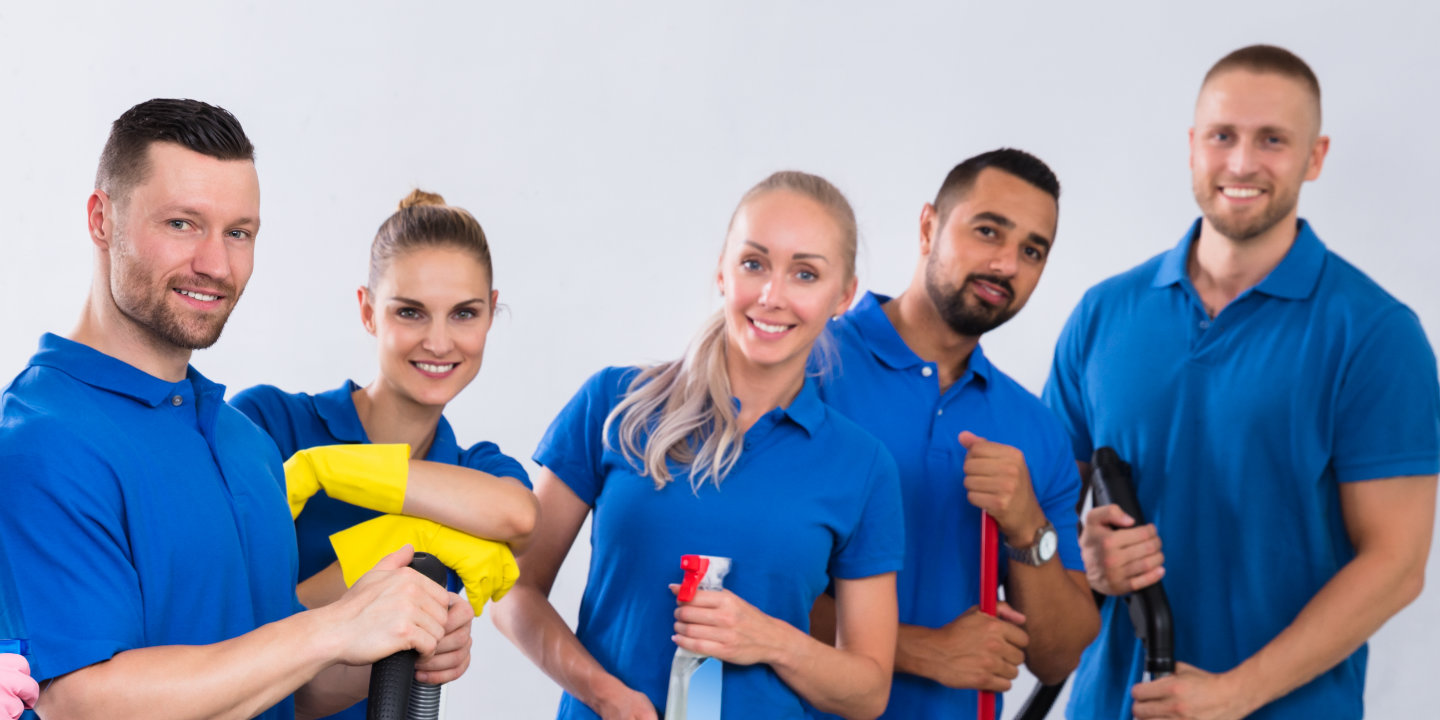 SFS: 'Hiring the
Very Best'! LIVE
Your greatest challenge? Hiring the 'Very Best People'…
… to join your company's team. In this 3-hour (11am-2pm EST) SFS seminar Steve Toburen will transform your business with dozens of new and updated SFS procedures to recruit the 'Very Best People'!
WHO should attend? Cleaning and restoration business owners, managers, and other key workers involved in recruiting and/or hiring employees.
WHY do I need this? Hiring the Very Best People (VBP) for your business team is a huge factor in your success. (And your personal joy too!) This online SFS Training will give you the tools to make recruiting the VBP an ongoing process.
HOW MUCH? $149.00 (Use the concepts in this SFS Training to hire even one 'Very Best Person' and you'll more than pay for this seminar!)
This course has been approved for (3) IICRC CECs.
Just imagine…
1. No more marginal employees that take the fun out of being in business for yourself! (And suck the delight out of your daily life too!) Instead…
Dream about having staff you look forward to spending time with! (And will challenge you to up your business game too!)
2. No more 'lost weekends' fretting if your lead tech will get yet another DUI and you'll have to bail him out… AGAIN! Instead…
Think about 'no drama' employees that spend their weekends like you hope to … enjoying their stable, happy, fulfilling and safe family life!
3. No more being 'held hostage' by loser employees because you don't have their replacements lined up! Instead…
Imagine the security of pre-screened, pre-interviewed, pre-tested Job Candidates eagerly waiting … for your invitation to build a long-term career with your company!
In this online SFS: Hiring the Very Best! Seminar you'll receive guaranteed solutions to the profit (and joy!) crushing scenarios above including…
NEW!

How to fight back (and win) against the current hiring crisis!
The Six Steps to build a 'Critical Mass Business' (We'll focus on #1 in this class!)
The Good, the Bad and the Ugly of hiring employees.

NEW!

Seven reasons WHY you must ONLY hire the 'Very Best People'! (VBP)
HOW and why to avoid 'Desperation Hiring'!

NEW!

Avoiding the deadly "I've got a great team now!" complacency.
The big question: "Should you hire techs with previous experience?" answered!
The 'Gold Standard' in hiring employees.
Why you must develop a stable of 'Job Candidates'
Nine Steps to develop and keep 'Employees in Waiting'!
Why running 'Help Wanted Ads' is almost always a complete waste of time and money!

NEW!

How to 'Actively Recruit' great employees from other industries.

NEW!

Why (and how to) add a 'Careers with Us' landing page to your website.
Five slam-dunk places to recruit VBP!
Why and how to ask your customers for 'employee referrals'.

NEW!

Ten initial steps to 'sell' a VBP on a career with your company.
16 steps to create a more relaxed 'Interview Environment' for both sides!
40 great interviewing questions to ask an applicant. (RELAX! You don't have to ask all of them!)
How to 're-ask' a question to get the truth from a Job Candidate.
Over 40 pages of SFS 'Business Infrastructure' procedures (in both PDF and Word format) including:
'Weekly Financial Flash Report' (That anticipates employee 'issues')

NEW!

Sample VBP 'Personality Position Profiles' Recruiting Guide
Advertising for Employees
Position Advertising

NEW!

How to Define Hiring Criteria
Pre-screening Your Job Candidates
Actively Recruiting Employees
NEW

procedure

! Phone Pre-screening Evaluation sheet

NEW!

Keep good prospects off the market by saying, "Why don't we jump on a Zoom video call right now!"
Employee Recruitment Letter to Customers
Checking Applicant References
NEW

procedure

! Interviewing Your Candidates
Interview Questions to Ask your Candidates
Successful Interviewing Practices

NEW procedure!

Conducting Background Checks
Post Selection/Pre-Hiring Final Interview

And much, much more!
Hiring just ONE fun, motivated 'Very Best Person' may transform your business! (AND your life!) Implement these SFS procedures to hire hundreds of great employees… and all for $149.00!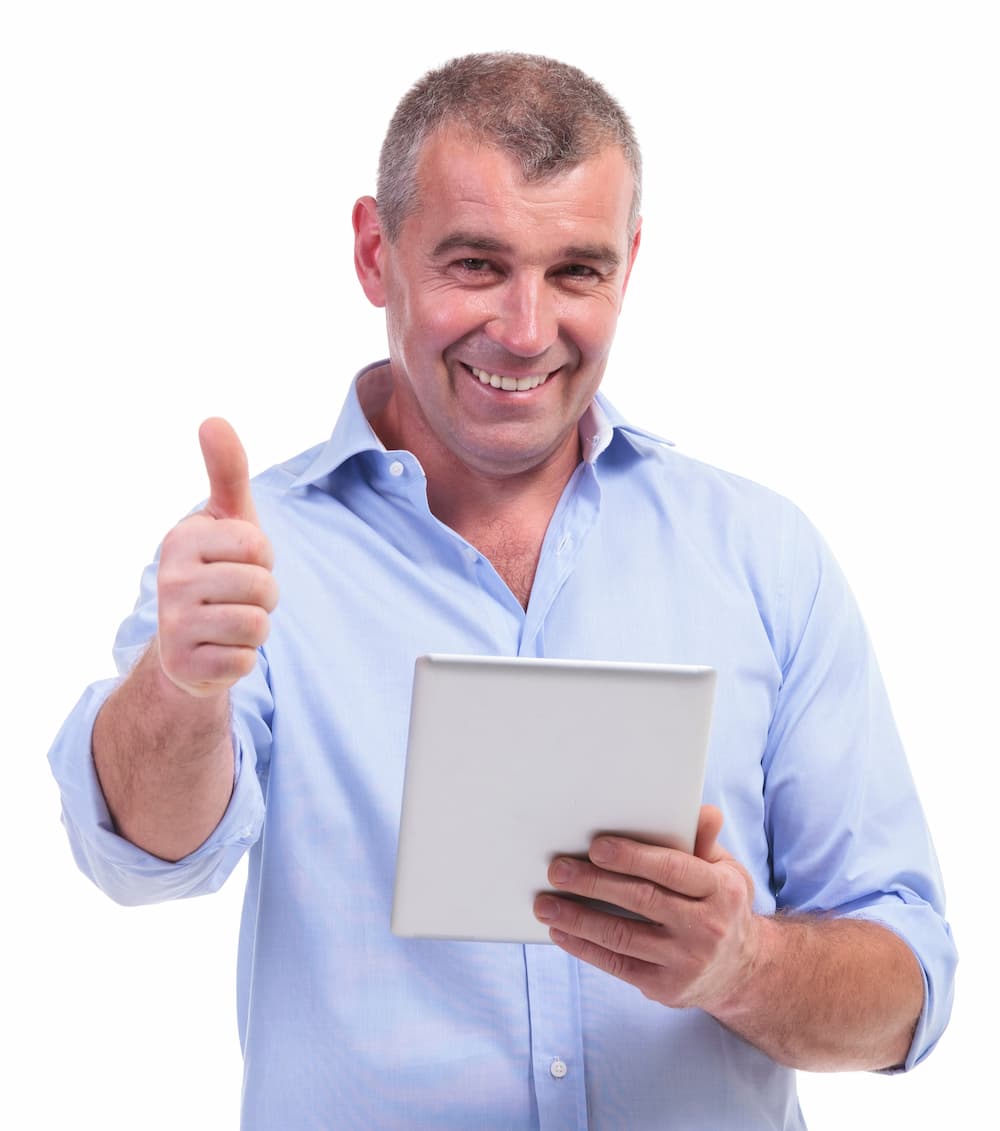 Free Bonuses
Take advantage of these extras to guarantee your success!
Seminar Replay Each attendee will receive free 30 day 'seminar video replay' access. (Including the after class networking session.) Review this SFS program and/or share it with other company employees. Plus, if something 'comes up' you'll still have 30 days to 'transform' your business!
Ready to go procedures You'll receive these SFS phone, pre-inspection and office sales systems and procedures written in Microsoft Word format. You can then easily modify this SFS Business Infrastructure to fit your operation! WOO-HOO!
FREE Review Resources We're also including Steve's PowerPoint slides in case you miss something during this very 'fast-paced' program! So you'll be able to review your class workbook keyed to the companion slide presentation.
Sign Up Now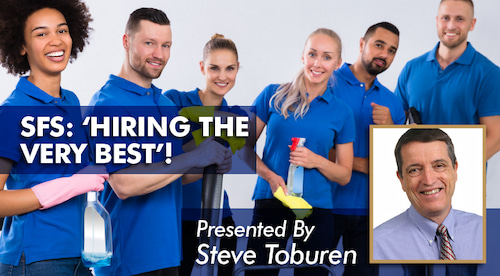 SFS: Hiring the Very Best! $149
Thursday Sep. 21, 2023 11am-2pm EST on Zoom