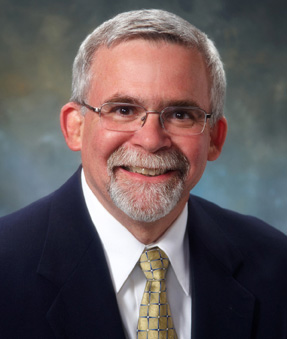 Chuck Violand
Chuck Violand is no stranger to the problems of today's professional service company – especially restoration and carpet cleaning. He began his career by founding a commercial/ residential carpet cleaning and water damage mitigation company in northeast Ohio, which he owned for 26 years.
Chuck has been a part of the Strategies for Success team right from the beginning in 1996 and focuses on what he calls "the dreaded financials" plus hiring and firing decisions in building your company. Many of our attendees say Chuck's sections on Job Costing and Pricing for Profit are some of the most valuable parts of their SFS experience.
Today, through his consultancy – Violand Management Associates (VMA) – Chuck and his team of consultants devote themselves to helping the owners of service companies develop profits in their own businesses. Their skills in operations, leadership development, sales building and recruiting/hiring are being tapped by companies across the United States and Canada. The success of VMA's clients confirms its effectiveness and VMA is now in its third decade serving as a teaching, training and business-consulting resource.
Chuck is known to many for his no-nonsense business building recommendations that he regularly contributes via trade publications, speaking engagements and his weekly management ezine, "Monday Morning Notes". In 2004 Chuck partnered with Kent State University to found Violand's Executive Summit, the only college sanctioned management development program in the restoration and cleaning industry.
VMA's team of consultants is available to help you build profits in your business and earn the personal rewards you are working so hard to achieve. Visit their web site for more information: www.violand.com or call Violand Management Associates in North Canton, Ohio: 330.966.0700.