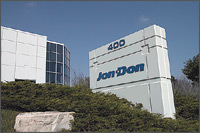 Are you having technical issues with the SFS website? Or even better, do you have suggestions on how we can make this an even better resource? Email us HERE and we'll get back to you soon.
For more information or to sign up for Strategies for Success call:
800-400-9473
Or call the Jon-Don branch where you want to attend:
Go HERE for the Jon-Don branch phone numbers.
For the latest in upcoming SFS dates go HERE.
To contact a Jon-Don representative go HERE.
Email Steve Toburen directly at stevet@jondon.com
Email Bill Yeadon directly at billy@jondon.com
For anything else:
Contact us via this handy form or email us at sfs@strategiesforsuccess.com and we will be in touch shortly.