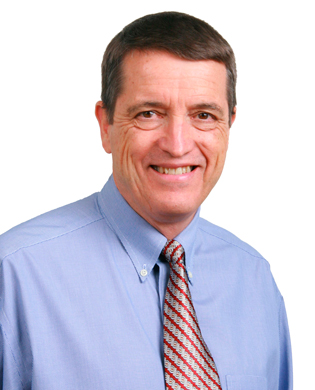 Welcome to my very favorite part of this site- the old "WIIFM (What's In It For Me?) IF I attend an online SFS: LIVE seminar?" section?  And yes- you absolutely should be asking this crucial WIIFM question about ANY industry training today.  Sadly, there is a lot of 'slimy snake oil' out there being peddled to unsuspecting cleaning and restoration contractors!
So I applaud your decision to be a bit suspicious- maybe even cynical! Your caution is justified. But you'll have ZERO WORRIES with our SFS online training. Why? Let me count the ways…
1) You'll enjoy an incredible return on your investment with your online SFS: LIVE Training. We've kept our online training prices VERY affordable. Plus most SFS courses can be completed in just a few hours and you have no travel costs involved. NOTE: Online SFS seminars are a great way to get your employees trained quickly and inexpensively!
2) ALL SFS learning materials are included in your seminar admission.  At Strategies for Success we totally reject the old bait-and-switch routine that is sadly so common today in our industry of trapping you in a seminar and then high pressuring you into "paying more to learn more." GRRRR!!
3) We also include a complete SFS 'Business Infrastructure' on your seminar topic. These are digital Procedures and Systems developed specifically for a carpet cleaning and restoration business. Even better, we also include your entire course curriculum (including the SFS Infrastructure) in Word so you can easily customize everything to fit your company!
But hey, Strategies for Success is my baby so I'm prejudiced! Instead, look HERE at what SFS Training has done for these graduates! Or check out HERE 100's of our SFS attendee's reviews…
So what the heck do we actually do in SFS?  I'm glad you asked…
Our SFS: LIVE Training is a collection of intensive, online college-level business building LIVE seminars specifically designed for carpet cleaning, restoration and janitorial company owners and managers.  (Our attendees tell me they are exhausted after even a few hours of intensive SFS Training!)
Strategies is built on four basic concepts that have revolutionized the lives of many of our graduates:
"Cheerleaders"– The 'Desired End Product' of your company should always be a delighted Customer Cheerleader that sings your praises to everyone they meet.  You will create these incredibly valuable 'unpaid sales people' by obsessing over another essential concept …
"The 80% Principle"–  That's right!  80% of how your customer decides if you did a 'good job' (and whether they will become an ecstatic Cheerleader) is based on their relationship with the person actually doing the work in their home or business.  However, this 80% principle will only become a reality if you can consistently create…
"Positive Moments of Truth"– You must actively manage the EXPERIENCE of your customer! How? By programming hundreds of Positive 'Moments of Truth' into your company's 'Service Circle'.  (After all, when you sell your company for big bucks down the road what you will really sell is your Customers Cheerleaders AND your systems to keep them and make more… without you showing up for work each day!)  However, a company in chaos cannot consistently fulfill numbers 1-3 so therefore you must…
Build a "Business Infrastructure"– Once again, you must develop a 'Business Infrastructure" composed of hundreds of inter-locking, synergistic systems and procedures that allow your company to smoothly function as a cash flow machine- and without the drama and daily crises so common among carpet cleaning operations today.  NOTE:  All of our SFS: LIVE seminars include a ready-to-customize-to-your-operation Business Infrastructure on the SFS topic!
So let us help you! Click HERE to see our upcoming online SFS courses and dates. Or register HERE for my free weekly QuickTIP email. (This way you'll learn about our new SFS offerings and I will NEVER spam you!)
Let's 'git 'er done'… together!
Steve Toburen