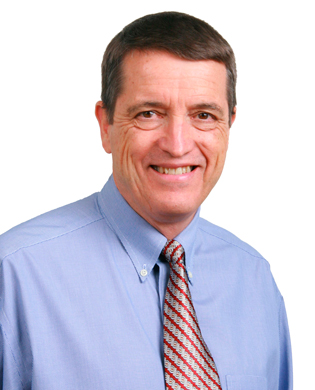 Welcome to my very favorite part of this site- the old "WIIFM (What's In It For Me?) IF I come to SFS" section?  And yes- you absolutely should be asking this crucial WIIFM question about ANY industry seminar today.  Sadly, there is a lot of "slimy snake oil" out there being peddled to unsuspecting cleaning and restoration contractors!
So I applaud your decision to be a bit suspicious- maybe even cynical!
Your caution is justified even with SFS.  Why?  Because when you attend the Strategies for Success (SFS) seminar it will be a big investment.  Don't worry. I'm not talking money here.  Financially the ROI on any of our four SFS seminars is incredible!
Even better, all SFS learning materials are ALL included in your seminar admission.  (At Jon-Don we don't believe in the old bait-and-switch routine so common today of trapping you in a seminar and then high pressuring you into "paying more to learn more.")
Your SFS investment (and it IS a BIG investment) will be your TIME!  That's right, Strategies for Success will require one, two or even five intense days out of your life.  (This life transforming stuff takes a lot of time and effort!)  Will it be worth it?  Well, just look at what our graduates have to say HERE …
OK, hopefully you've looked over (maybe even pored over) the opinions of your cleaning brothers who are working away down in the trenches every day.  So what the heck do we actually do n SFS?  I'm glad you asked …
Strategies for Success is a collection of intensive, college level business building seminars specifically designed for carpet cleaning, restoration and janitorial company owners and managers.  (Our attendees will tell you they are exhausted at the end of even a one day SFS!)
Strategies is built on four basic concepts that have revolutionized the lives of so many of our graduates:
"Cheerleaders"– The "Desired End Product" of your company should always be a delighted Customer Cheerleader that sings your praises to everyone they meet.  You will create these incredibly valuable "unpaid sales people" by obsessing over another essential concept …
"The 80% Principle"–  That's right!  80% of how your customer decides if you did a "good job" (and whether they will become a Cheerleader) is based on their relationship with the person actually doing the work in their home.  However, this 80% principle will only become a reality if you can consistently create positive …
"Moments of Truth"– You actively manage the experience of your customer by programming hundreds of Positive "Moments of Truth" into your "Service Circle."  (After all, when you sell your company for big bucks down the road what you will really sell is your Customers Cheerleaders AND your systems to keep them and make more … without you showing up for work each day!)  However, a company in chaos cannot consistently keep the above three concepts functioning so therefore you must …
Build a "Business Infrastructure"– You must develop a "Business Infrastructure" composed of hundreds of inter-locking, synergistic systems and procedures that allow your company to smoothly function as a cash flow machine- and without the drama and daily crises so common among carpet cleaning operations today.  NOTE:  All of our SFS seminars give you sections of a ready-to-customize-to-your-operation Business Infrastructure!  (And it is FREE!)
Of course, for any seminar to truly change lives it needs more than a lot of fancy concepts and theories.  This is where SFS really shines!  After all, a company in chaos can't give great customer service.  Remember, Strategies members receive written Procedures and Systems written specifically for a carpet cleaning and restoration business.  But that's not all …
You see, far too many seminars get you all pumped up and then dump you out there with no follow-up support.  Jon-Don and SFS are different.  As a SFS graduate you are automatically are enrolled in our TIPS program at no charge.  (This free program of ongoing support is available ONLY to Strategies graduates.)  Techniques, Ideas, Procedures and Systems (cute acronym, huh?) just means we continue focused on helping you create a better "Business Infrastructure."  But wait, there's more …
Our entire customer support program at Jon-Don is called Partners for Success and this philosophy of "shared success" is a core concept at Jon-Don.  When Nick and John Paolella started Jon-Don many years ago they instinctively realized that if their customers grew and became successful they would take Jon-Don along for the ride.  Strategies for Success is just a natural outgrowth of that philosophy.  For a brief history of the SFS program click HERE …
As your "Partner for Success" SFS will offer you incredible resources… for free!  Remember that Strategies wants to give you all of the benefits of a turn-key franchise (systems, procedure, support) BUT without any of the downsides (high entry cost, ongoing royalties, restrictive rules).  However, one advantage that a franchise brings you as a hard-working but undisciplined entrepreneur is ACCOUNTABILITY and HELP. Soooo …
As a SFS member-for-life (and remember, there is no charge and no required buying level from Jon-Don to receive these benefits) you not only get all the great support I've listed above, you also receive free consulting from Big Billy Yeadon and yours truly!  That's right, Jon-Don pays Bill and I a monthly retainer just to consult with you- and at no charge.  Such a deal and why does Jon-Don do this?  Because we sincerely hope and believe that when we help you become successful you'll take us along for the ride.
So please call Jon-Don at 800-400-9473 (or call your local Jon-Don branch) to get more information about this great thing we've come to call Strategies for Success.
Sincerely,
Steve Toburen