What is VAST?
The 'Value Added Service' concepts in SFS Training work! And owners and managers who attend SFS leave pumped up and eager to transform their business! BUT many hit a "brick wall of passive rejection" with their employees when they return home! That's right- their workers don't 'get it'!
Your answer? The one day Value Added Service for Technicians seminar! This seven hour class dramatically speeds up your company's Value Added Service (VAS) transition! (Plus it makes your life easier having an 'outside expert' teach your employees!)
NOTE: While the "Technicians" part made for the catchy 'VAST' acronym everyone (not just your 'techs') in your company needs VAS concepts! And VAST is a great way to get your 'Team' up to speed on VAS! Hey, there's our new VAST acronym- Value Added Service for your Team! (Is that enough acronyms for awhile?)
True, we do offer follow-up VAST classes after most SFS Training sessions for owners and managers. However, bringing a VAST instructor to your location is many times a much more cost-effective option. (Many cleaning and restoration contractors aren't excited about sending their employees off to the big city to party!)
You see, the challenge is that business owners and managers who attend SFS quickly see 'what's in it for them'. However, they then struggle with getting this same 'Value Added Service' message across to their employees!
Having our VAST instructor, Jeff Cutshall, train EVERYONE in your company gives VAS concepts credibility from an outside 'expert source'. (All of a sudden it isn't just the boss haranguing the staff!)
Jeff not only teaches the VAST course but early in his career spent several years working as a carpet cleaning technician. Plus he currently owns a carpet cleaning company in Kansas City. So your employees will immediately feel at ease with Jeff since he has 'spent time down in the trenches'!
Changing an organization is tough! If your staff is not 100% convinced VAS principles will work then… they won't! So in over VAST seminar we convince your employees that there is 'something in it for them'! (More money, less complaints, more job security, more fun each day!) Here's what we cover in the one day VAST seminar:
The 'Emotional Dynamics' of working in a customer's home.
What your techs REAL job is. (Hint: It's NOT cleaning carpets or restoring homes!)
The difference between buying goods and services.
How customers decide if your employees have done a 'good job or a 'bad job.
Why (and how) to build a life-long relationship and create a Cheerleader customer.
How techs can deliver positive 'Moments of Truth' with their actions, appearance and attitude.
How to give your customer the 'Illusion of Control.
Where your technicians (and everyone else too) fits in to your company's Service Circle.
Simple scripts that makes VAS easy to implement.
Hands-on training and role playing that shows techs how to make the VAST concepts work.
Step-by-step training on how techs can gently offer their clients 'Additional Service Options'. (This will pay for their seminar!)
How your techs can sky-rocket the ecstatic 5 star online reviews your delighted customers will post on Google!
The seminar contains 7 hours of class instruction as well as hands-on role playing. The VAST course is also approved for one IICRC (CEC) credit. Each student receives a 90 page class workbook and (just to reassure your employees) there is no formal VAST seminar final exam that a student must pass!

More about Jeff Cutshall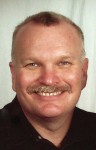 Jeff Cutshall has been in the cleaning industry since 1982. He is also an IICRC approved instructor in 3 cleaning related categories. In addition to consulting and teaching he also currently runs a commercial carpet cleaning business located in Kansas City. Jeff is continuously experimenting with customer service improvements and shares these in his classes.
Still have questions? Contact the instructor Jeff Cutshall here
Online VAST classes available right now. GO HERE!
Request your SFS seat(s) TODAY!
Call 800-556-6366 (Mon.- Fri. 7:00 a.m. – 7:00 p.m. and Sat. 8:30 a.m. – 12:00 p.m. Central Time) to sign up for SFS IMMEDIATELY. (Recommended.)
Fill out this form for a confirmation phone call on your SFS registration. NOTE: A SFS/Jon-Don rep will call your phone number soon to complete your SFS reservation. (This call is required before your chosen SFS seat(s) can be guaranteed.)
Some Frequently Asked Questions and their Answers
1. What is the cost?
We offer the VAST course at most of Jon-Don's facilities scheduled about a month or so after a SFS management seminar. The cost is $169.00 for each student which includes lunch, a 90 page manual, a Cheerleader Checklist PLUS each employee will return motivated and excited about making Cheerleaders for your company!
2. Should I send my employees to a Jon-Don VAST class or sponsor a custom VAST class at my location?
There are many advantages of sponsoring your private on-location VAST class:
1. We'll get everyone in your company on board with Value Added Service at the same time!
2. We can customize the class for an exact fit for your specific company needs and challenges.
3. When you factor in traveling expenses, etc, even if your company has just a handful of employees you'll actually save money and get the maximum benefit!
3. How much does a on-site VAST cost held at my location?
Please contact Jeff Cutshall and he will put together a pricing package for a private VAST class at your location that can be tailored to your company's specific needs. The VAST sponsor is responsible for providing the location and lunch or snacks for their employees plus Jeff's traveling costs, manuals and teaching fee. (Many company owners also put on a small reception for their employees after the VAST class with snacks, beverages and a generally fun time!) For more details, please contact Jeff at jeffc@jondon.com
4. If I sponsor a VAST class where should I have it?
If you have an office you may already have a training room. Other companies will rent (or trade services for) a meeting room at a local hotel or community center. While this may cost a little more the advantage is it puts the techs in a more relaxing, learning environment. Providing refreshments, drinks and a nice catered lunch also makes more a more enjoyable experience.
5. I'm a small business owner. Is their anything new in VAST that I didn't learn when I attended a SFS Training session?
No… and yes! The VAST course is the last 3 days of SFS: Business Transformation or two days of SFS: Hands-On Operations combined into one intense day but without the management issues. If it's been awhile since you attended SFS Training, the VAST course is an excellent one-day refresher course. If you have one or two employees it's also a great opportunity to bring your employees and sit-in with them to see first hand their response to the concepts. Most importantly in VAST we focus on what's in it for your front-line technicians!
6. What if I primarily do restoration?
No problem. We also have a restoration version of the VAST manual. The restoration manual covers the unique challenges that you face regarding dealing with insurance agents and adjusters, as well as the different emotional dynamics of dealing with a seriously traumatized Insured!
7. Who should I have attend the VAST seminar?
Everyone! Even though this class is called VAST (Value Added Service for Technicians) everyone on your Team will benefit from our newly named Value Added Service for your Team seminar! Office staff and managers will see how they can apply the these same powerful VAS concepts and vocabulary throughout your company!