*Second attendee from the same company $275
Upcoming dates:
Tampa Bay, FL (Jan. 9-10, 2019)
Portland, OR (May 30-31, 2019)
Denver, CO (Jul. 31- Aug. 1, 2019)
Reserve your seat below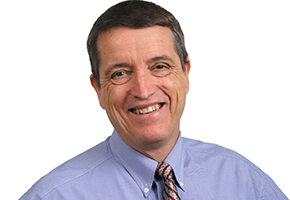 Is your cleaning or restoration business out of control? Are you just "winging it" every day? OR do you just need your phone to ring more often? Life is too short to lurch from one problem to the next!
SFS: Hands-On Operations "tunes up" your day-to-day business routine with hundreds of "down in the trenches" systems and procedures. You'll receive a turnkey SFS "Business Infrastructure" that can transform your company into a Critical Mass Business– an operation that will run with you… OR without you!
The result? Your company will become a smoothly running, "stress-free  assembly line" that routinely churns out delighted Customer Cheerleaders and profits… every day! (Even while you're on a "cell-phone-free" vacation!)
Who should attend SFS: Hands-On Operations?
"Overwhelmed" owners- Can't break free to attend our five day SFS: Business Transformation? Remember that SFS: Hands-On Operations packs in many of our SFS systems and procedures in just two days! Implement this SFS "Business Infrastructure" and you'll achieve the Personal Freedom to invest five days in SFS: Business Transformation!
Key employees- SFS: Hands-On Operations is perfect to quickly get your managers and key people up to speed on your "SFS vision" of a smoothly running business.
Owner-operators- Want to transform your "job" into a "real business"? SFS: Hands-On Operations gives you a "Business Template" to guide your company's growth.
New business owners- Wouldn't it be great to get started out right?
NOTE: Attendance at this seminar qualifies for two IICRC CEC credits.
HERE'S WHAT YOU (and your staff) WILL LEARN IN THIS TWO-DAY CLASS:
How to find the "Sweet Spot": The cleaning or restoration business model that's right for you
How you (and your techs) can build a professional relationship with your clients
The telephone format that answers the dreaded "How much do you charge?" question
A step-by-step guide for creating Cheerleaders in a residential or restoration job
How to answer your customer's "unspoken questions"
A detailed format for pre-inspecting a cleaning or residential job
The easy way you can make big money in water mitigation
How to solve the "Lemme check with my husband" hidden price objection
Step-by-step instructions for creating Cheerleaders in a residential or restoration job
Easy, low-pressure ways to offer high-profit "Additional Service Options"
Sales, pricing, and production ideas on contract commercial work
Why and how to make Immediate Quality Check Calls on all residential clients
How to turn a complaining customer into a delighted Cheerleader
How you can still make money from a "Can't you do it for less?" customer
How to set up a complete pre-paid contract floor maintenance program with homeowners
Still have questions? Contact the instructor here: stevet@jondon.com
How to reserve
Call 800-556-6366 or fill out this form: