Everyone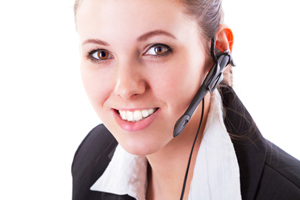 TELLS me they want more regular contract commercial accounts. And why not? Regular contract commercial accounts mean lower marketing costs, high profits, predictable cash flow and routine, easily scheduled work- I LOVE IT!
BUT "talk is cheap". Many of you are not consistently DOING SOMETHING to get these essential regular accounts. And why not? That old bugaboo "fear of rejection"!
So why not face up to this fear by EXPECTING to be rejected! Now that wasn't so bad, was it? Then stay upbeat on commercial and restoration "route sales" when you…
Keep a lighthearted sense of humor during sales calls. For example…
Many times (not always) you'll hit a "smokescreen objection". Remember that most managers (and adjusters) can hire whoever they want. But if they are busy/don't want to talk with you, etc. they'll just blow you off with this objection:
Manager: "You have to be on our Preferred Vendor List."  So now let's add some humor to your smiling reply…
You: "I understand. Lemme ask you- do I have to be on your 'Preferred List' if I'm not a 'vendor'?"
Manager (now bewildered): "Huh?"
You (joking grin): "Well, last time I checked a 'vendor' is someone who charges you for a product or service. So how's about you pick out your biggest maintenance headache area and I'll clean it for NO CHARGE! No 'vendor' involved and with zero obligation on your part. All I ask is that you check the area out while we're working on it."
Manager: "Well, hey, what have I got to lose…" BINGO! You just "broke through the Smoke Screen"! CONGRATULATIONS!
Restoration HINT: When the adjuster (or insurance agent) hits you with the "Sorry but ya gotta be in our network" Smoke Screen you reply: "I understand. But I know sometimes your Preferred Vendors just can't get to your loss when everyone is 'flooded'. Or maybe you have an insured way out on the fringes of your territory. So keep me in mind. Let me write my personal cell number on the back of my card…"
OK, this "funny stuff" isn't going to work all the time. But it will "break through the smoke screen" some of the time. And what have you got to lose? I mean, hey! You've already invested the money, time and effort in this sales call! So go for it!
Steve