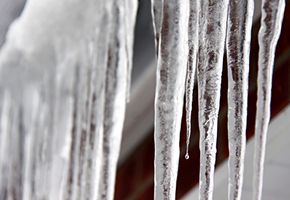 The record sweeping the U.S. is great news for you water mitigation folks! (18 degrees below zero at my Colorado home this morning!)
Yep… I can almost hear those water lines splitting open and your phones ringing like crazy. But BEFORE you rush off let's focus on the word "triage": "assigning priorities to decide the order of treatment of a large number of wounded"
Yes, when you can't remotely get to all your broken pipe calls I suggest you…
Briefly do a "triage interview" with your frantic caller to determine their priority with you and/or if you should pass on the loss.
When you have many losses to choose from you should pick your most profitable "sweet spot" losses using these questions:
1. Where are you located? Who are you insured with? Who is your local agent?
2. What was the source of the water?
3. What floor surfaces have been affected? How much area?
And some "red flags" to watch out for?
1. "My landlord should take care of it. Just bill him." Then I'll need to talk with (or at least get a text from) him.
2. "I'm pretty sure our condo association's insurance will cover it." WHO is going to sign the authorization AND pay?
3. "The water is seeping in from outside." Water from an outside source likely will not be covered.
You may want to give "priority scheduling" to insureds with agents (and adjusters) you already have a relationship with. Or focus on losses of an adjuster you are trying to win over. And gracefully avoid potential problem losses!
NOTE: Find answers to all the above questions and potential problems with this Water Damage Interview Form
Residential HINT: Have you reminded your clients you can help with flooded home? Or if you don't do mitigation set up a Strategic Partnership with a restoration contractor.
Commercial HINT: Your regular commercial accounts should take immediate "triage priority". But you must first get these accounts tied up with a Service Agreement. HERE is how I sold commercial work.
Steve