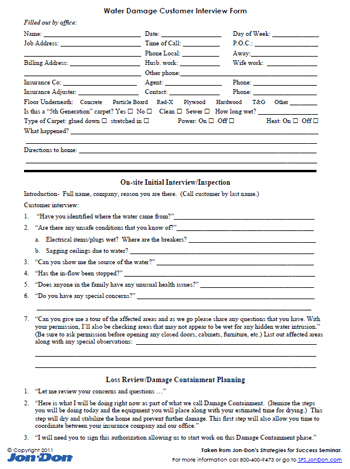 Success in water damage restoration requires that you (and your techs) quickly and tactfully calm the traumatized emotions of the Insured.
IF your employees can "master the chaos" of a flood loss, you'll create delighted customers, get adjusters to fight for you on the job and make a whole lot more money.
This form will walk your customer and technician through the initial water damage interview, putting the customer at ease and gaining your company the respect you deserve!
Steve Toburen
Water Damage Customer Interview Form (19185 downloads)