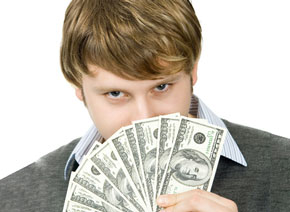 Quick cash flow and a huge market! What's not to love … ?
In Residential cleaning there's lots to love … most homeowners pay upon completion, high visibility, varied work and most of all- there are lot's of houses out there! The downside to residential work? Brutal, bait-and-switch competition, big name volume cleaners and dealing with wacko home owners to name a few!
And yet for most cleaning and restoration contractors residential work is an essential part of their "3-legged business stool". (1)Restoration, 2)Commercial/janitorial and 3)Residential!) So let your SFS team steer you to success in residential!
"Help me get started in residential carpet cleaning?" A Montana newby is a bit intimidated. Steve give him some advice and a swift-kick-in-the-pants!
"How can I target the right age group for residential cleaning?" A Rochester, NY cleaner wants to kick off a big marketing campaign to the "right demographic". So what to do?
"Do you have a "Marketing Checklist" I can use to get started? Or is there anyone at Jon-Don who can advise me on what to do?" YES on both counts! Just fill out the Marketing Plan checklist in the link and carpet cleaning marketing expert Bill Yeadon will personally respond with his recommendations!
"All anyone ever asks me on the phone is, 'How much do you charge?' Then they hang up! How should I answer this question?" Ahh, yes- this one can be a killer. And yet please realize that many of these folks are NOT "price-shoppers"! So please download Steve's free Residential Phone Format!
"After I give an in-home estimate they say, 'Let me check with my husband' and I never hear from her again. What am I doing wrong?" Help is on the way with Steve's step-by-step pre-cleaning inspection format.
"Is there any way to get my residential clients on a regular cleaning cycle?" YES! And even better they will pay you up front for work you don't have to perform for six months. Intrigued? Then download this free Special Report on our "Stay Beautiful" program.
"A Groupon rep keeps calling me. Is this a good way to kick-start my residential carpet cleaning?" Bill Yeadon shares "The Good, the Bad and the Ugly" of Groupon. Pay attention here!
"Is it really all that important for me to have a website?" Steve Toburen says yes and explains why your web address is more important then your phone number and what you should do about it!
"What does my website need to include?" Nowhere is a professional website more important than in residential cleaning. Plus check out our entire section on SEO and websites.
"With my techs working unsupervised in so many homes how to I keep them under control?" An excellent question and one Steve answers in depth in his Special Report: Adding Employee Accountability to Your Company.
"How can I get my techs to restock and clean their vans when all they want to do is go home? (Or hit the bars!)" We've been there- done that and here is how to solve the problem!
"How can I sell more carpet protector?" What a great question since protector is incredibly profitable. We share some idea in the link plus you can download Steve's free Special Report: "How to Up-sell Protector".
"Are there any other profitable 'niche diversifications' out there in the residential sector?" YES! For example, look into garage floor renovation or hard surface floors or become a Fine Fabric Cleaning Specialist or …
Want more "success resources" for the residential cleaner?
HERE are recent articles on Residential cleaning.
HERE is a special SFS website section on "Pricing and Profits". (And yes- you will need "profits" as a residential cleaner!)
HERE are dozens of Special Reports on how to build a "sustainable" business and…
HERE is the "Business Infrastructure" to make it happen without you and …
HERE is Steve Toburen's orientation video on WHY you need to attend Jon-Don's Strategies for Success seminar!