If you see this message, please login to access this FREE download.
Already have a password? Log in here. IF NOT, go here to register
(Registering is a simple, one-time-only process and we will NEVER spam you!)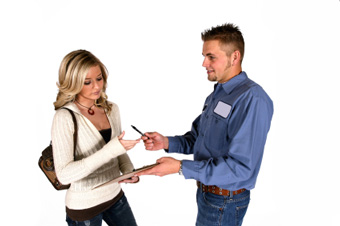 Getting your foot in the door can be tough.  Making the sale can be even tougher.  Wouldn't it be nice if there was a step-by-step guide on how to inspect your customer's home and sell your services efficiently?
In this Special Report from Jon-Don's Strategies for Success Program you'll:
Examine the long term costs of poor inspection skills.
Learn how to break the destructive cycle of "price-only" estimates.
Understand the "Emotional Dynamics" found in customer's homes.
Receive a five-step inspection outline that will dramatically increase your carpet cleaning bookings.
Discover how to ferret out the customers "unspoken objections" AND how to answer them in a positive, non-threatening manner.
Click the free download below!
To your Success,
Steve
Don't see the download button? You're probably not logged in...
Login now with your username and password.
If you don't have a username and password, simply register here and then login.
Please feel free to email us at admin@strategiesforsuccess.com for assistance with password or other download issues.
Interested in more practical downloads?

Check out more of our FREE Special Reports and industry specific QuickFIX paperwork downloads.
We recommend Adobe Acrobat 7 or better to open the downloads.