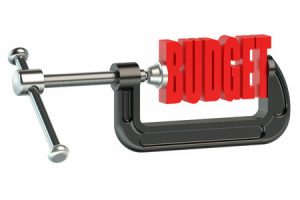 True or false? Our industry's infamous tradition of high pressuring a client (who feels trapped in the "inner sanctum" of their home) is wrong? I'm sure you are yelling, "TRUE"! And yet when you (or your techs) try to "upsell" after arriving on the job many clients will consider you a "bait and switch cleaner"!
The answer? Book "Additional Service Options" (ASO's) BEFORE you show up for the job. In fact, begin your ASO selling process even before a prospective customer calls when you…
Increase your prospect's awareness of their "Additional Service" Options (ie. you sell protector) BEFORE they contact you!
Let's see how you can increase awareness of one great ASO- carpet protector!
Vehicle signage. Do you advertise carpet protection on your "moving billboard" vehicles? You should! So put vinyl decals on all your vans to sell protector!
Splash your protector logo EVERYWHERE! All your paperwork including work orders, invoices, door hangers and EDDM mailing pieces should include your carpet protector's logo.
Website protector landing page. I'm amazed more cleaning and restoration contractors don't let their website "pre-sell" for them! So yes, you need a separate landing page for carpet protection! HERE is how to do it!
The "gold standard" with ANY Additional Service Option? To have customers ask for the ASO when they contact you! The result? No more "bait and switch accusations"!
CLICK HERE for my free How to Sell Residential "Additional Service Options" manual.
Now don't you have some ASO's to sell? Better get moving!
Steve