Question: How can I sell more protector with my website?
Steve's Solution: Feature protector throughout your website and develop a separate protector landing page.
Steve,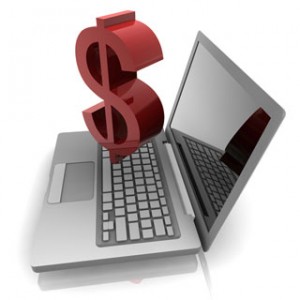 My Jon-Don Sales rep (who is great!) has been calling me every two weeks on my SFS Action Plan. He reminded me that one of my goals was to do a better job of promoting carpet protector on my website!
Any help would be very much appreciated!!!!
Signed,
Confused in Minnesota
Great to hear from you, Confused, and congratulations on actually working on your SFS Action Plan.  (Even if you do have to be nagged by your account rep!)
Simply put, it is a fantastic idea to promote protector on your web site. The more you can "pre-orient" your customers on the benefits of protecting their carpets the more likely they will arrive "pre-sold" or at least ASKING about the product!
NOTE: These principles work with any brand of protector. But I really like Scotchgard. For example, Jon-Don's Scotchgard Success Kit has Scotchgard logo images on it that your web developer can use in your protector landing page.  Here are some ideas on how to promote carpet protector online:
1.  You can use the copy from the flip chart included in your Success kit.
2.  You really should highlight the 12 month "Spot and Spill Warranty" that you should be including FREE OF CHARGE with every Scotchgard application.  Click HERE for a ready-to-print "Spot and Spill" Warranty that you can customize.
NOTE:  This Spot and Spill Warranty is a huge bonus in the customer's mind, Confused, and costs you almost nothing.  I explain it in detail in my freshly updated free Scotchgard Upselling Report. Have you downloaded this yet?  The "Spot and Spill Warranty" info is on page 16.
Remember that whether or not you have a separate site page up for Scotchgard you can run a banner ad on your front page promoting your 12 month "Spot and Spill Warranty".  This will sell more Scotchgard for you plus "differentiate" your company from your competition.
3.  Look back through your testimonials and see if you have anyone talking about Scotchgard.  If you don't have any, make some up…  (I'm just KIDDING here!)
4.  Include some "before and after" photos with half the carpet protected with Scotchgard.  If you don't have any photos yet just watch the DVD titled "Owner Success Training" in the Success Kit.  There is a segment where they talk about you taking the "Scotchgard Challenge". This is where you mask off a high traffic part of your home or office.  Clean and Scotchgard ½ of it and leave the other half unprotected.  Vacuum all the carpet normally.  Watch what happens.  Then clean all the carpet and see if the side you have protected cleans better. (After all, how can you and your employees sell Scotchgard if you aren't convinced yourselves?) Report your findings on your web site.
5.  Even better, video your experience over time with the Scotchgard Challenge and pay someone to come up with a tightly edited clip on the results.  Then post this video on your front page.  This will cost you some money, Confused, but given the high profit margins of Scotchgard my guess is the payback will be very quick.
6. My best idea ever for promoting protector online? Include a link to your protector landing page in your Residential Customer "pre-job" email checklist. Click HERE for a sample "pre-job" checklist.
Just a few ideas, Confused.  And best wishes for your success!
Steve