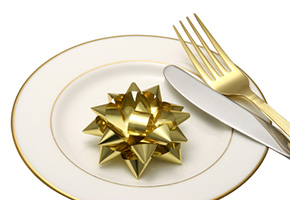 Today's workers want recognition/rewards for a job well done AND to have fun while they are doing it. (Sounds good to me!) So set "achievable" goals that everyone (with effort) can reach.
NOTE:  Carefully reflect on the goals you place in front of your employees.  These goals need to be viewed as a) "fair", b) easily measured, c) have a quick "return" and d) contribute to profits/company growth. (This isn't an easy combination!)
So clearly define what your goals are, build excitement with "fun" daily/weekly updates and then (drum roll, please!) recognize/reward (R & R) your people!
Publicly praise and recognize your winning workers at a company meeting. Then reward them with "Date Night" gift certificates to restaurants/ movie theaters/ stage plays/ bowling alleys, etc. Now their family shares in the achievement and your employee gets "double recognition"!
My employees (like yours) were often under economic stress. So its important that not every penny goes toward paying their bills.  Your workers need to have fun too!" (Spouses REALLY appreciate Date Night Rewards!)
NOTE:  Many restaurants, movie theaters and other entertainment venues will be delighted to trade out gift cards and certificates for your cleaning services.  In fact, "trading out" may be a great way to start your business relationship.
Restoration HINT:  Focus your employees on Value Added Service with a traumatized restoration client.  Then measure (and R & R) their efforts based on a Quality Control Survey with your restoration customer.  (Given the team approach to larger losses you may need to R & R your entire group of employees on the job.  But what a GREAT morale booster!)
Commercial HINT:  It's easy for commercial/janitorial employees to feel unappreciated.  Don't wait for commercial clients to thank your people.  (They won't!)  Instead, add "accountability" with Quality Control Inspections and then R & R your workers based on faithful attendance and reliable work.
Residential HINT:  Reward your techs initiative when they "no pressure" sell Additional Service Options. (You can afford to be generous! These "add-ons" will super-charge your profits!)
Steve