If you see this message, please login to access this FREE download.
Already have a password? Log in here. IF NOT, go here to register
(Registering is a simple, one-time-only process and we will NEVER spam you!)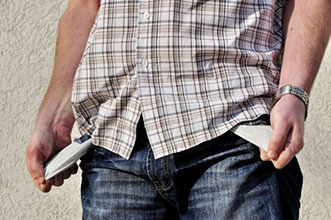 Many of us started out in carpet cleaning. However, due to the low start-up requirements (almost anybody can easily get into carpet cleaning- I did!) the competition can be brutal. And cleaning your carpets is a "discretionary item" so carpet cleaning can get hammered in an economic downturn.
However, as an independent entrepreneur you enjoy the priceless opportunity to choose! You can transform your business with industry niches that are "recession resistant" AND where you can totally beat your competition.
For example, pipes break and homes flood no matter how bad the economy is.  And yes, insurance carriers are legally obligated to restore an inundated or smoke-damaged home to its pre-loss condition. Wonderful!
But trouble rears its ugly head … The Restoration industry is not for "the weak of heart"!  So how can you find success in this very different business?  Will you "differentiate yourself" from the competition? And how can you create "Cheerleader Adjusters" that fight to get you into their losses?
Steve



Don't see the download button? You're probably not logged in...
Login now with your username and password.
If you don't have a username and password, simply register here and then login.
Please feel free to email us at admin@strategiesforsuccess.com for assistance with password or other download issues.
Interested in more practical downloads?

Check out more of our FREE Special Reports and industry specific QuickFIX paperwork downloads.
We recommend Adobe Acrobat 7 or better to open the downloads.