If you see this message, please login to access this FREE download.
Already have a password? Log in here. IF NOT, go here to register
(Registering is a simple, one-time-only process and we will NEVER spam you!)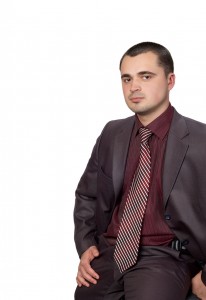 What do you want out of your business?
Are you looking for new income streams?
How can you as a carpet cleaner get the maximum profit per job?
Imagine developing your business into a smoothly running money-making machine that will easily provide a steady income and comfortable lifestyle! Even better, this smooth operation will also continually appreciate in value to help fund your comfortable retirement!
Sound good? If so, I strongly recommend you consider offering Additional Service Options to your basic in-home cleaning.
Re-apply carpet protector is absolutely the easiest and most profitable residential Additional Service Option. ((For many reasons Scotchgard brand protector is my personal favorite but these ASO principles will work with any brand protector.)
Think about this: You make tremendous efforts efficiently tweaking your company's image. You spend a lot of money on advertising your cleaning services. You invest in education for yourself and training for your employees. In other words, you go to extremes to make the phone ring and book the job. Whew, I'm exhausted just thinking about it … !!!
Now why on earth would you leave additional money on the table by not at least offering a valuable (and very profitable for you!) service that your customer very likely would love?
In this free downloadable Strategies for Success Special Report you will learn how to:
Get maximum sales from each cleaning job and dramatically increase your net profit and take home pay.
Present your optional services in an ethical and professional manner.
Motivate and train your cleaning technicians to offer carpet protector in a low pressure but very effective way.
Transform your Additional Service Options into an integral part of your marketing and sales infrastructure.
Convert add-on sales into continuous income producers.
Your Strategies for Success team and all of us at Jon-Don are convinced that your company will find success with our ASO concepts. Let me know how these new selling techniques work for you. Or even better, send me the new ideas you come up with. Remember, "we're all in this together!"
Steve
Don't see the download button? You're probably not logged in...
Login now with your username and password.
If you don't have a username and password, simply register here and then login.
Please feel free to email us at admin@strategiesforsuccess.com for assistance with password or other download issues.
Interested in more practical downloads?

Check out more of our FREE Special Reports and industry specific QuickFIX paperwork downloads.
We recommend Adobe Acrobat 7 or better to open the downloads.