If you see this message, please login to access this FREE download.
Already have a password? Log in here. IF NOT, go here to register
(Registering is a simple, one-time-only process and we will NEVER spam you!)
It may be the most common question we receive here at SFS.JonDon.com:
"How much do you think my business is worth?"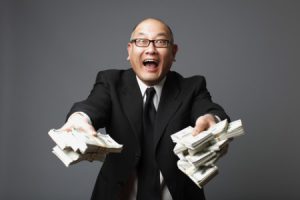 A logical subject considering that you have invested years of your life into your company!  NOTE:  At the end of the day you will never REALLY know "what it is worth" till certified funds change hands when you close on the sale of your business!
However, even if the sale of your business is in the far off future, Steve Toburen explains why you should start tracking its value on a monthly basis right now.  In this "How to Value Your Cleaning Business" Special Report, Steve breaks down four factors involved in an Initial Business Valuation (IBV) and gives you an IBV worksheet to value your own company.
Please, let us know how it works for you!
Steve
Disclaimer:  Never put a formal price on and/or sell your company without competent professional financial and legal advice. This information is provided only to help you track your progress as you build your company.
Don't see the download button? You're probably not logged in...
Login now with your username and password.
If you don't have a username and password, simply register here and then login.