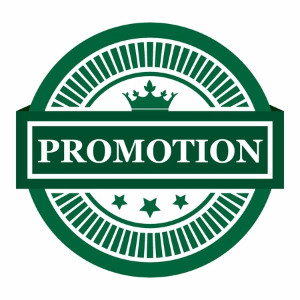 I admit it. I've been haranguing you lately about Additional Service Options. (ASO's) NOTE: We used to call this "up-selling" which has a bad rep because of the "bait and switchers" far too common in our industry. However, listen closely here:
There is no sin in giving your client the OPPORTUNITY to spend more money with you!
Everyone wins with Additional Service Options!
A. Your client saves money, hassle and time (their most valuable resource!) by having more services done all at once.
B. You save money, hassle and time by doing more work while already there on the job.
C. Your tech gets an ASO bonus and (most importantly) your profits soar!
So what ASO's can you offer?
1. Upholstery cleaning. Develop the "Fine Fabric Expert" niche and carpet cleaning may become your "ASO"! 🙂 Do this with "Referral Partnerships"!
2. Pet odor removal. Americans spend over $69,000,000,000.00 a year on their pets. If Fido and Fluffy want to leave some little gifts on the carpet you should be getting your share!
3. Garage floor renovation. Your hoses may already be running through the garage. So you can make an easy 200 bucks per hour (or more) just by asking, "Mrs. Jones. would you like me to restore a test area on your garage floor? You don't want to track this oil and dirt on to your clean carpets, do you?"
4. Tile and grout cleaning. Why not touch up their entryway?
5. Wooden deck restoration. (And general exterior pressure washing.)
6. Hardwood floor renovation. The trend is away from wall-to-wall carpets. You should become an "interior surfaces cleaner"!
7. A pre-paid, residential "Stay Beautiful" maintenance program. Now you'll have a "guaranteed client" every six months! (And regular monthly cash flow!)
8. Contract commercial accounts with "open access". Yes, many of your residential clients own or manage businesses. Do they even KNOW you do commercial cleaning?
9. OK, I can't finish this list without waxing poetic about the joys (and easy profits) of re-applying carpet protector. Please offer carpet protector at every house. Or even better pre-orient your customer on their ASO options even BEFORE you (or your techs) arrive!
NOTE: Double your protector sales AND have a guaranteed client by including this 12 Month "Spot and Spill" Warranty FREE with every Scotchgard application.
Wow! These ASO's will bring you huge profits IF you give your client the PRIVILEGE to spend more money with you! Remember, they can't buy if they don't know you offer these Additional Service Options!
NOTE: Please share other ASO's you offer in the comment section below.
Steve