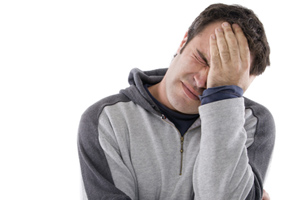 Question: Can you give me an overview of your SFS "Stay Beautiful" program for residential?
Steve's answer: Absolutely! Just think about automatically receiving money every month from each Stay Beautiful client… for work you haven't even done yet! But hey, read on… 🙂
Steve,
My SFS: Business Transformation was overwhelming… in a good way! Thanks so much!
And I loved your pre-paid residential maintenance Stay Beautiful program! (I totally understood the "help get me through my slow winter season" point plus the obvious benefit of "locking in" my residential clients with a contract.)
But I'm struggling with the details of the Stay Beautiful concept! Could you just review the high points? I think I'm going to be able to sell a ton of these programs! Thanks, Steve, for your help!
Super Pumped Up in California
Hey Super,
Don't over complicate things with the Stay Beautiful program, Super.  Here it is in a nutshell:
1. Get your check from the home owner as usual at the end of the job. Then while the customer  is marveling at their beautiful, like new carpets you just ask, "Mrs. Jones, have you heard about our "Stay Beautiful" carpet maintenance plan for your carpets?"  She of course will say, "No." Which means, "Tell me more"! So just explain the program:
2. They "painlessly" pay you 10% per month of the initial amount.  For example, if your client's initial cleaning was $330.00 then the monthly amount (which will be simply paid through automatic withdrawal from their checking account or credit card- their choice) will be $33.00 per month.
3.  Explain the free bonus 6 month "open area" cleaning. For no additional cost you will clean all their  "open areas" 6 months after their initial cleaning.
4.  Their 12 month "full cleaning" will be included too! At the 12 month anniversary date of the original cleaning you will clean the original areas AND with no more money due by the customer.
NOTE: Bring this baby home when you sum it up for the client: "So Mrs. Jones, basically you are getting two cleaning for the price of one!"
5.  You also include one free spotting call per year under the Stay Beautiful (S/B)  program.  (Calm down, less than 2% of your S/B members will ever use the free spotting service!)
Super, most people immediately respond to the S/B concept simply because it really is a good deal for them.  In fact, we talk about "selling" the program in SFS but I honestly find once you clearly explain the idea people will either love it or simply not be interested.  And either way is fine.
Be sure to check out the S/B logistics in your SFS Operations Manual under "Paperwork" including how to get the money from your customer's checking account with the form we include.
Steve
PS  You can also download this Stay Beautiful Special Report (which is available free to all our site readers) that sums up the whole program very simply.  Combine this simple Report with your SFS Ops Manual, Super, and you will be golden!
NOTE: I know we hit you a lot in our five day SFS: Business Transformation. So why not sign up for my two day SFS: Hands-On Operations seminar? It makes a great review for our alumni and an even better orientation for your employees.