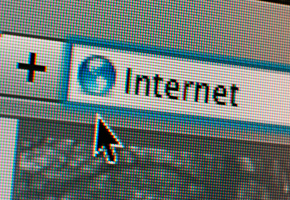 For years Marketing 101 for the cleaning and restoration industry told you: "Make it easy for prospects to find your phone number." So your prospective clients would "let their fingers do the walking", pick up the phone and CALL you.  Well, today the Yellow Pages are dying/dead.  And your phone number?  It isn't obsolete… yet! For example…
In my mid-60's I'm far from being an "early adopter" of technology.  And yet (just like many of your customers) I would much rather search, investigate AND book appointments over the Internet than make an "easy" phone call.  So therefore…
Prominently feature your web address on everything!  (Trucks, print advertising, business cards and of course your give-away "Lifetime Spotter" bottles!)
With tablets and smart phones many of your prospects don't want to "talk" to anyone! So give them what they want- a functional, easily navigated and professionally designed website with great copy.  (Be sure to have your web site configured for mobile use too.)
RESOURCE: In our 3 hour, online SFS: Winning over your caller! LIVE seminar I'll share 100's of 'Lead Conversion' ideas and systems to easily book prospects who use texts, email, Facebook, website chat or even… the phone! HERE are our upcoming class dates…
Strongly consider adding an online estimating function! This will allow customers to schedule their cleaning right on your site AND without talking to anyone!  Then you send an email confirmation along with a "Getting Ready for Your Cleaning" checklist.  And this Cleaning Checklist will include links back to your site suggesting they reapply ScotchGard and other add-on services!
HIRING HINT: Learn how to morph your website into an important recruiting too in our 3-hour, online SFS: Hiring the Very Best! LIVE seminar. To learn more and/or easily register online click HERE.
Restoration HINT:  Water damage has been my last justification for a Yellow Pages presence.  (And given the lost profits of even one missed water loss I still think a restoration company needs to be "in the book".)  But more and more flooded customers will be searching for help on their smart phones instead of digging through a water-logged Yellow Pages!  Make sure your SEO points this frantic client to your dedicated water damage landing page.
Commercial HINT:  Don't under estimate the power of your web site for building service contractors.  Of course, nothing beats a face-to-face Commercial Carpet Analysis.  But thanks to your SEO efforts some prospects will still arrive at your site and be sold without a word from you.  BINGO!
Steve
Every week we share a timely, practical tip like the above. So if you're not already signed up for these FREE weekly QuickTIPS, do so now.
Also new this week: