We've taken the following question regarding Google Places and modified the answer to match Google's new Google+ Local which replaced Google Places in June 2012. (Go here for our update on Google's new local strategy "Google Plus".) Google Plus is a great, free way to market your carpet cleaning business and connect with your customers. So what if you have the same problem as our Google Newbie below? Read on to find out.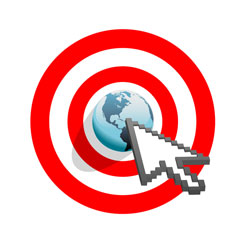 Hi Steve,
First off thanks for always helping us! You and JON-DON are exactly what every company (no matter what field they are in) should model! You guys are great!
I have to tell you that I loved the SFS Special Report on Google Places. However, I am curious.  If a company does carpet cleaning, tile cleaning, water damage, air duct cleaning, etc. Should we make a separate listing for each service we offer? Or just one listing and put each service in the title?
Thanks for your time!
Google Newbie from California
Dear Google Newbie,
First of all I want to congratulate you for downloading the Report, reading it and then actually DOING SOMETHING with the information.  Sometimes I get a bit frustrated when I look at all the resources Jon-Don is giving the cleaning industry here on this SFS site and how few cleaners actually implement anything!  But I digress!
As I tell every SFS class I'm no Internet/Google expert.  (Even though I AM learning!) So without further ado here is what our resident Google Plus expert had to say on the matter:
Remember that old expression, 'too much of a good thing'? That same concept applies to Google Plus and having multiple business listings. While Google Plus is excellent for marketing your business, if you have too many Plus Local listings, you are actually going to detract from your Google search engine potency. Traffic divided between multiple listings makes both of your listings less popular. If you want to detail the services you provide your Google Plus Local page, as well as your Google Plus account, allow you to do that.

But what can you do if you already have duplicate listings in Google Plus or Google Plus Local?

Problem #1: Multiple listings for the same business location in a Google Plus account.

Solution: This is actually quite an easy problem to fix. Simply go to your Google Plus account page and choose the listing you want to keep. Your chosen listing status should be set to "active". Once this is done you can delete the multiple listings by using the "remove this listing" option. Before you do this, though, make sure you have looked at all your listings and selected the one that is the most complete, and best represents your business, to serve as your Google Plus Local page. Once you have made these changes allow Google a couple weeks to enact them.

Problem #2: Multiple Google Plus listings for the same business location in Google Maps search results.

Solution: Start by making sure you have claimed a valid business location listing from Google Plus. Once you have done that make sure that you have no more than one active listing for your business on your Google Plus account. Do this by following the steps listed above. Lastly, go to each duplicate page listing and click on the link for reporting problems. Google will investigate and make any needed changes.

Problem #3: Multiple Google Plus accounts for the same business location.

Solution: Having multiple listings, even on different accounts, is a violation of Google's policy. Your Google+ Local page can only be linked to one Google+ account, so if you have listings across multiple accounts, you'll want to follow the steps in Problem #1 to set only one listing as active and remove the rest.
Sounds like a deal to me, Google Newbie.  Let us know how it works out.  Remember all the SEO/hits/traffic in the world mean NOTHING unless your "surfers" actually take the action of booking a job with you!
Best wishes,
Steve