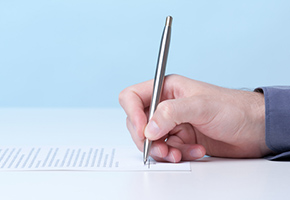 Everyone wants the Holy Grail (regular, high profit cash flow) of routine CONTRACT commercial carpet cleaning.  And our QuickTIPS have shared lots of great ideas on how to snag these great accounts.
But first a caution:  The word "contract" may very likely raise your prospect's defenses and turn into a negative Moment of Truth.  So instead when presenting your recommendations …
Always use the word "Service Agreement" as in, "I've itemized out all of the work I am recommending in this Service Agreement."
Your goal here is to morph into a "consultant" that is "recommending a solution". A MUCH better place to be than a pushy salesperson!
Residential HINT:  In this bait-and-switching cutthroat deal world it is a constant battle holding on to your residential customers.  So gently tie up your homeowner clients by offering Stay Beautiful "Service Agreements".  Now you'll be getting paid every month from these folks for work you haven't even done yet.  Guaranteed loyalty!
Restoration HINT:  In the hectic and crazy world of emergency water damage (usually late at night!) it can be almost impossible to get anyone to sign off on your "Service Authorization". Go out on a limb by being Mr. Nice Guy and you will suffer big time.  So CLICK HERE for one great way to always get paid for after-hours emergency work.
Steve
Every week we share a timely, practical tip like the above. So if you're not already signed up for these FREE weekly QuickTIPS, do so now.
Also new this week: