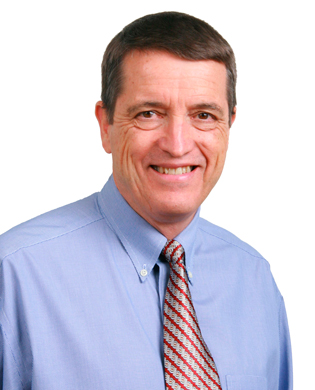 So campers, I've made some big boasts about our all-new-SFS program including new one day and two day SFS seminars!  (And our flagship five day SFS: Business Transformation is greatly improved too!) And some of you have quite correctly "held my feet to the fire" with emails asking for details.  Fine.  So let's rumble!
First, let's talk CONCEPTS.  Our industry has changed greatly since 1995 when we first developed SFS.  More and more of our customers see the value of a "3-legged stool" business model.  A "synergistic business model" that has revenue streams from three (or more!) different sources.
This is why many of our SFS attendees do high-profit restoration work plus keep contract commercial work AND still rely on their residential jobs to keep up their cash flow and "show the flag".  (Many others are looking at expanding into these areas.)  And everyone wants a "buffet" of resources that they can choose from.
Fair enough.  Any of our SFS seminars will always be valuable for the residential carpet cleaner.  BUT we have a new focus on the water, fire and smoke restoration industry.  Plus we also reach out to our commercial/janitorial Building Service Contractors with great commercial resources!  And now I know what you are thinking…
"Is SFS going to dilute its message by trying to be 'all things to all people'?"  Not at all.  These "three legs of the stool" have much more in common than most industry entrepreneurs believe.  For example…
My mentor in this business told me over 40 years ago, "Steve, all I have to sell is people."  And this is still true whether you are a 200 employee janitorial service or a restoration contractor with 20 full time workers and a whole lotta subs!
NOTE: I'm focusing most of my comments below on our five day SFS: Business Transformation. However, much also applies to our shorter SFS seminars.
So you will find a new emphasis at SFS: Business Transformation on the "people side" of a service business- both in hiring/ training/ motivating/ evaluating your employees and in reaching out to and connecting with those other pesky "people"- customers!
So just how are we going to brings all "three legs of the stool" together?  Technology comes galloping to the rescue once again with our …
2 GB USB "Business on a Flash Drive"!  That's right, attend any SFS: Business Transformation and you'll receive absolutely free thousands of pages of digital "Success Resources"!
Now for the first time ever in our industry hardworking entrepreneurs (that's YOU!) will have 1,000's of targeted systems and procedures built specially for the cleaning and restoration business.  AND you will have a team of equally hardworking industry experts (that's US!) focused completely on your success!
NOTE: Remember, EVERYTHING in your SFS: Business Transformation that I mention above will be included absolutely FREE of charge. You will NEVER have to pay more at SFS: Business Transformation to "learn more" while there! (I personally despise this demeaning "bait and switch" practice far too common in industry seminars today!)
And hey! Why not call your Jon-Don rep to find out how you can attend SFS: Business Transformation for free?
A preview of what your 2 GB USB "Business on a Flash Drive" will include: 
Marketing
Jon-Don's "Next 30 Days" Marketing College (Whoa!  That's a $369.00 Value!)  The Next 30 Days contains over 240 pages along with audio clips and digital date all focused on  easy-to-replicate ideas, common-sense tips, and real-world examples of successful, high-impact, low-cost marketing methods.
Special Report:  "Hub Marketing" for Cleaning & Restoration
Special Report:  How to Design an "Ad That Works"
Manual:  How to Create Landing Pages
100 variations of color post cards (ready to customize) for restoration/ commercial and residential (A $499.00 value!)
Manual:  Creating a Marketing Plan for Your Restoration or Cleaning Business
Sales (Restoration):
Insurance Needs Analysis form (Restoration)
The Four Levels of Restoration Marketing
Restoration Sales Analysis form
Building a Route Marketing Plan for a Restoration Business
Analysis:  Restoration "Target Markets"
Sales (Commercial):
Commercial Sales Analysis form
Special Report:  How to Sell Commercial Carpet Cleaning
Commercial Route Marketing Plan form
Analysis: Target Markets-Commercial
Special Report: Selling Encapsulation Maintenance Routes
Sales (Residential):
Residential Carpet Cleaning "Pre-Inspection" Scripts
Manual: How to Sell More Protector in Customer's Homes
Manual: Telephone Scripts to Book Residential Carpet Cleaning
Special Report: How to Overcome Residential Price Objections
Checklist:  How Carpet Cleaners Can "Partner" With Retailers

Hiring (and firing) Employees:
Hiring forms to discover great employees.
Interviewing sheets to choose great employees!
Employee management (and motivation) techniques
Sample Job Descriptions for a cleaning/restoration operation
Evaluation forms for employees
Special Report:  How to Motivate the "Millennials" Entering Your Work Force
Production Efficiency:
Special Report:  How to "Add Accountability" to Your Work Force
COGS Bonus Spreadsheet
Production Efficiency Chart – Monthly
Financials:
Weekly Financial Flash Report
Pricing and costing:
Commercial Maintenance Pricing Form
Commercial Production/Pricing Analysis Log
Equipment Costing Analysis Form
Extraction Pricing Form
Field Inspection Guide
Job Costing Worksheet
Labor Costing Analysis
Material Costing Analysis
Restoration Equipment Costing Analysis
Restoration Job Costing Worksheet
Tech Production Log
Vehicle Costing Analysis
Technical Training for Employees:
Water Damage Restoration (33 page manual)
Commercial Carpet Maintenance & Cleaning (95 page manual)
Production Manual for Commercial Encapsulation with the Cimex (11 page manual)
Residential Carpet Cleaning Techniques (103 page manual)
Guide to Upholstery Cleaning (86 page manual)
Condensed Chemical & Equipment Guide (84 page manual)
Hard Surface Floor Care: Step by Step (28 pages- English/Spanish)
Basic Cleaning Techniques (34 pages- English/Spanish)
Business Resources:
Special Report: Bill Yeadon's Top 10 Business Books for the Cleaning & Restoration Business Owner
Worksheet: How to Put a Price on a Cleaning or Restoration Business
Special Report: How to Be Successful as a Carpet Cleaning Owner/Operator
Special Report:  How to Sell Your Cleaning or Restoration Business: Step-by-Step
Special Report:  "Recession Proofing" Your Restoration Business
Preparing Your Cleaning/Restoration Business for Sale: A Check List
So if you made it to the end of this long-winded list you have my congratulations!  You must be seriously motivated to build an even better business!  Wonderful!  You are in the right place- this Strategies for Success web site!  And of course the even better place you need to be is one of our SFS: Business Transformations!  See you there!
Steve Toburen