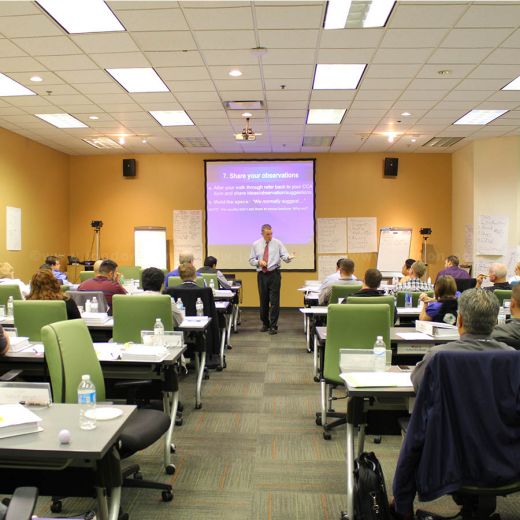 "When one door closes, another opens." Alexander Graham Bell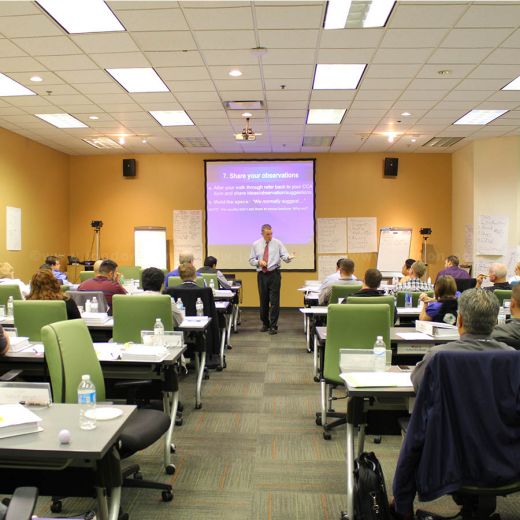 Mr. Bell prospered during the 1918 devastating Spanish flu pandemic. Now over 100 years later the COVID-19 pandemic has deeply affected everything… including our SFS Training!
Sadly, all of Jon-Don's in-store seminars (including Strategies for Success Training sessions) have been suspended until the COVID-19 pandemic gets sorted out. But meanwhile…
I've used Mr. Bell's "When one door closes, another opens" philosophy to… (wait for it)… 'OPEN THE DOOR' for online SFS training! So I'm super stoked to introduce…
New online SFS: 'High Profit' LIVE seminars!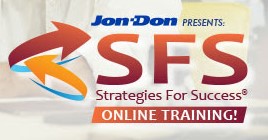 NOTE: Folks, these are the best SFS training programs I've ever developed! Even better, you (and your employees) can now 'transform your business' right from YOUR location! (No travel!)
My first online SFS: High Profit LIVE seminar will focus on… RESIDENTIAL SALES! We'll do a deep dive into what guru types (not me!) call: "Lead Conversion"! SAY WHAT, Steve? My SFS students know I never miss a chance to invent a new acronym! So I gotta tell you…
Far too many cleaning and restoration contractors suffer from 'FTC' as in Failure To Convert! This means your marketing (or sometimes 'serendipity') produces a prospect so your phone rings (or you 'walk the job' with a home owner), you give them your price and…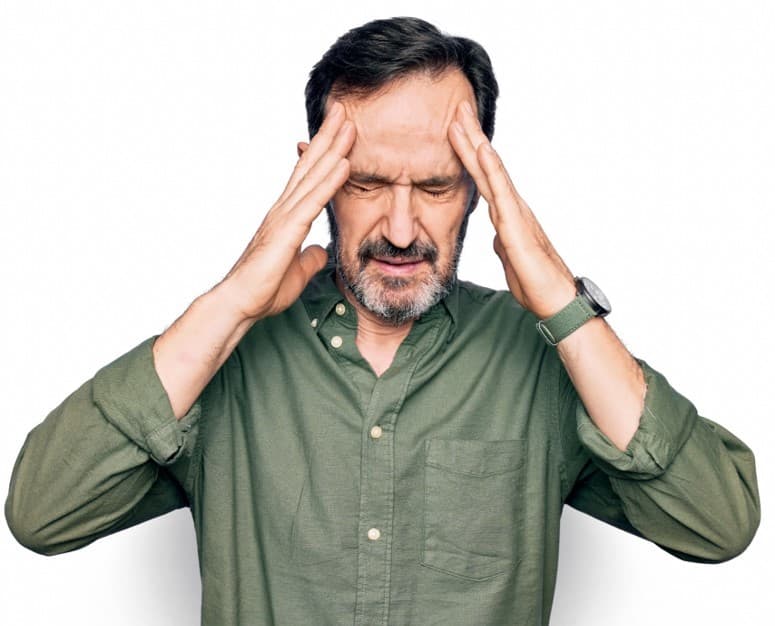 Your prospect 'fades away' from booking the work with you! Yep! You're suffering from Failure To Convert (FTC) the home owner into a 'high profit' customer! Think about it…
Have YOU ever been hit with any of these agonizing situations?
1. Your caller asks: "Hi, I'm just calling around to see how much you charge for…?" What do you say? If you don't 'convert' this call you'll lose thousands of dollars in 'downstream profits'! Or…
2. After measuring the carpets you timidly quote a price and your prospect says, "Hmmm… let me check with my husband and I'll get back to you." If you meekly slink away you'll NEVER hear from her again! Even more profits lost forever! Or…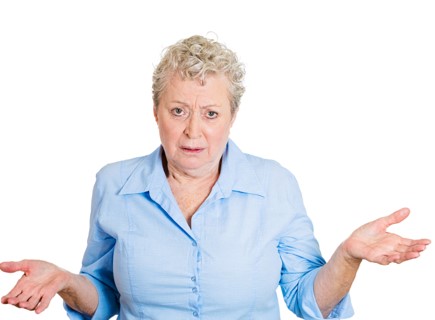 3. The homeowner hits you with, "Wow… how come I see ads where I can get my whole house done for $99.00 and you want HOW MUCH?" How do you 'defend' your pricing while converting this prospect into a 'High Profit Client'?
Sure, many residential cleaners blame the economy, COVID-19 or the good, old, time-honored, "She was just a lousy price shopper and can go to….!" WRONG!
This cleaner is SIMPLY not 'looking in the mirror of reality'. By refusing to tweak their 'lead conversion' procedures these clueless cleaners are dooming themselves to a low-profit existence! So very sad! But now let's focus on YOU!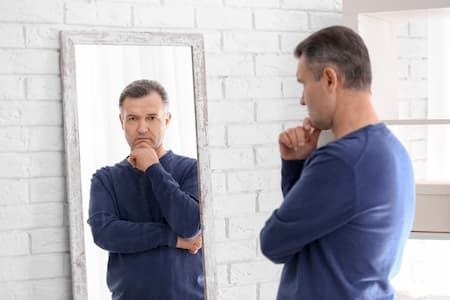 IF you FTC (Fail To Convert) even one sales lead you are:
A) Wasting your pro-rated marketing cost invested to get this prospect and…
B) Losing the immediate cash flow from this job plus…
C) All the downstream profits from this prospect becoming a long term repeat client! Even worse…
D) Your FTC this prospect means you're literally losing countless 1,000's of dollars in future "High Profit" Cheerleader referrals. AAARGH!
In my new online SFS: High Profit Residential-SALES seminar you'll get guaranteed solutions to the profit-crushing problems mentioned above and so much more including…
My TOP TEN SFS "Core Concepts" for a residential carpet cleaning business!
Three revolutionary residential Phone Formats that conquer the dreaded "How much do you charge?" question.
How to get your caller to A) not hang up and B) leave a voice mail- guaranteed!
Eleven phone tips to quickly build a bond with your caller.
How (and why) to hire an employee to close sales with phone callers. (Even for owner-operators!)
Nine reasons why you should 'pre-inspect' 15% of your jobs- and how to identify this 'high profit 15%'!
A COVID-inspired script for a 'no-contact' video pre-inspection option' . This 'hybrid pre-inspection' gives you all the benefits of an on-site pre-inspection… right from your own office! (No more time stuck in traffic!)
Seven priceless tips for selling a residential job. (I closed over 98% of my in-home pre-inspections!)
A detailed 'belly to belly' sales guide for pre-inspecting (and closing) a residential carpet or tile cleaning.
How to solve forever the "Lemme check with my husband and I'll get back to you…" hidden price objection!
My 5-step script to still make 'high profits' from a "Can't you do it for less?" customer.
Six reasons why you (and your techs) aren't selling protector… and how to change this forever!
Why 'up-selling' doesn't work! And how to make HUGE profits by gently offering 'Additional Service Options' BEFORE your tech shows up!
23 different 'solid gold tips' that will easily triple your carpet protector sales!
A simple, low-pressure technique to sell high profit 'Additional Service Options' over-the-phone.
BONUS #1: Your spouse, partner or key employee can attend this SFS: 'High Profit' LIVE seminars with you for FREE! (Must be on same screen with you.) Or two employees can attend for the price of one!
BONUS #2: I'm including three months of FREE, follow-up online consulting for each attendee. Why? Because I want you to actually implement these SFS systems!
BONUS #3: You'll receive these SFS phone, pre-inspection and office sales systems and procedures written in Microsoft Word format. You can then easily modify this SFS Business Infrastructure to fit your operation! WOO-HOO!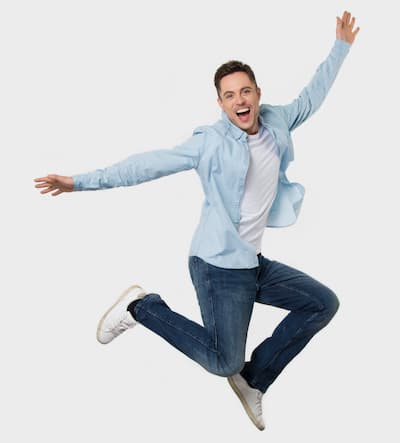 NOTE: I used this same Business Infrastructure to build my company into a high profit $1,400,000.00 Critical Mass Business! (A company that ran smoothly with me OR, even better, without me!) 'Personal Freedom' is a wonderful thing! With my turnkey SFS systems you can achieve this freedom too! Let's review:
WHAT: New online SFS: High Profit Residential-SALES LIVE Seminar (With SFS procedures newly updated for COVID-19!)
WHY: A residential cleaner's 'lead conversion strategy' is essential! (And yet too often ignored!) This online SFS program will quickly add huge downstream profits to your company.
WHEN: 10:00-5:00 Eastern Time (Dates coming very soon!)
WHERE: Right from your own location!
REMEMBER: I'm including three months of free, follow-up online consulting to help you implement these residential sales systems!
Fill out the form below to be notified on upcoming SFS: High Profit LIVE seminar dates and other information:
YES! Please keep me informed about SFS: 'High Profit' LIVE seminars and other online SFS Training Options.