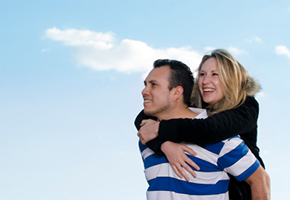 Most of you own your own business. Congratulations! Few things in life are more gratifying than starting and nurturing your very own business. (And of course the money can be great too!) However…
While I enjoy wealth (and the Personal Freedom it can bring) for me my business was never ONLY about the money. Instead, I loved the feeling of "creating something of value" while building a Critical Mass Business that would run smoothly without me.
True confession time: After my employees had left for the day I would walk through my plant and just look at (and admire) 'my stuff'. Then I would reflect on what we had accomplished that day and especially what we had changed and/or improved on!
REMINDER: Achieving the life described above will be so much easier with great employees. So consider investing three hours in our 3-hour, online SFS: Hiring the Very Best! LIVE seminar. To learn more and/or easily register online click HERE.
You see for me it was all about creating (in Michael Gerber's words) "a business that works". So what does this mean to you?
Most carpet cleaning, restoration and janitorial companies simply "don't work"! Yeah, I know…
Sure- somehow 'the work' gets done. Through sheer grit, determination and incredible force of will (and far too many hours!) these hard working entrepreneurs do 'make it happen'. But their so-called "success" often comes at an enormous physical, mental, emotional (read here "your family"!) and spiritual cost!
Now I don't want to 'wax poetic' here! But our goal with Strategies for Success is all about so much more than improving companies. In our online SFS seminars  we change lives! We 'transform your business' by giving you two essential things…
#1- A "Business Infrastructure"- Any Critical Mass Business needs a 'framework'. And yes, to move our of 'crisis mode' your business needs an 'infrastructure'!  A Business Infrastructure  is just a written, step-by-step outline of how to 'process people' (which includes your customers, employees, vendors, etc.) and the production of the services you provide.  When you attend SFS Training you receive a time-tested Business Infrastructure specifically targeted for the cleaning and restoration industry.
However, all of our SFS seminars give you something that's even more important than systems and procedures…
#2- A vision-  A Business Infrastructure on its own is just… PAPERWORK.  Pretty dry stuff! But the joy and the fulfillment come when you forge a team of the Very Best People who all work (and struggle) to accomplish your common Shared Vision. What will YOUR Company Vision be? That's what we help you define in SFS!
NOTE #1: I'm aware that many of my readers are solo owner-operators and that's OK… at least for now  I reflect here on the joys and pitfalls of being a Lone Wolf!
NOTE #2: Remember, the SFS graduates who attend with someone else from their company ALWAYS learn and implement much more. So why don't you bring one or more of your key team members with you to SFS? I'll see you ALL very soon and we'll work together on your very own 'Shared Vision'. Let's "Build your Business" together! Read hundreds of SFS seminar reviews HERE.
Steve Toburen