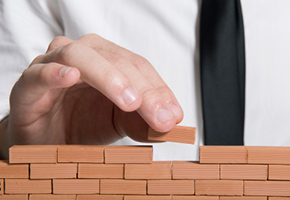 SFS: Business Transformation– the #1 "Business Building" program in the industry. Did you catch that phrase "Business Building"? That's right- Strategies for Success has always been all about giving you the tools to "build your business" in two ways.
#1- Tested "plug and play" marketing procedures-  Obviously, your company can't grow if your marketing doesn't "move people to action".  After all, if your web site doesn't get the clicks or the phone doesn't ring or if customers don't do business with you then your company will be DOA! And yep- at SFS you will receive proven, tested ready-to-use marketing packages.
But at SFS we don't stop with making your phone ring! (Lots of marketing packages can get you more work.) But just getting super busy has actually doomed many entrepreneurs IF they don't know how to handle this increased work!  So SFS goes beyond just giving you better marketing which leads me to…
#2- The SFS Business Infrastructure-  That's right- at SFS we actually give you a turnkey Business Infrastructure built out of thousands of procedures, manuals and ready-to-implement business systems.  But this is nothing new.  Since 1995 thousands of cleaning and restoration entrepreneurs have transformed their businesses (and their lives) thanks to Strategies for Success.
NOTE:  Many of our SFS members now have the power (if they wish) to become "absentee owners"- with their "Critical Mass" company humming away generating cash while they have the PERSONAL FREEDOM to do whatever they want!  Doesn't this concept resonate with you?
But wait, the ever-changing SFS is more- much, much more! We've  taken the SFS program completely apart and then put it back together again and totally changed it in the process! So let me quickly get you up to speed on three huge changes for new SFS-
A) SFS: Business Transformation is not just a seminar for carpet cleaners. SFS focuses on "all three legs of our industry stool"- the high profits of restoration, the steady cash flow of contract commercial work and of course- the high visibility of residential carpet cleaning. Why? Because many  of our SFS members have learned the value of a synergistic business where each of these three legs "support" the other two legs. (Incidentally, this is the same business model we used with wild success in my company.)
So is SFS trying to be "all things to everyone" but won't really help any of our different industry sectors?  Nope- we gotcha covered two different ways:  First, as an industry mentor of mine told me forty years ago, "Steve, all I sell is people."  And that is what SFS focuses on- "people".  For you to truly build your business you need to successfully hire, train and motivate employees.  And trust me- the new SFS will make you a "people wizard"! But people need structure so the new SFS includes …
B) A new and much more extensive turnkey "Business Infrastructure"- We are including a brand new resource- a USB 2GB "Business on a Flash Drive"!  This flash drive contains thousands of pages of manuals, forms, spreadsheets, Special Reports, systems and procedures for all three different "legs of the stool".  There is simply nothing like this "Business on a Flash Drive" in the industry today.  So how much is this "plug and play" business resource?  It is FREE! Really!
You see, Jon-Don, SFS and I personally totally reject the far-too-common sneaky industry game of luring you into a seminar and then holding you hostage until you "pay more to learn more".  You pay one low up-front price for SFS and I guarantee that you will NEVER be pressured to pay more.  At Jon-Don we really mean it when we say we're your "Partners for Success".   And speaking of that word "partners" it leads me to the third and maybe biggest change we have implemented in SFS…
C) Increased followup support for our SFS members-  My guess is you've been to seminars before, left all charged up and then went back home and hit REALITY!  Hellooooo? What happened to your firm resolve to transform you company?  But NOW  oh baby- we KEEP YOU ON TRACK!  (At SFS we learn that all entrepreneurs [including ME!] are their very own worst enemy!)
1) During your five days with us you will develop your own customized Action Plan with the written procedures to make it happen.  But a written "commitment list"  isn't enough so we're also including FREE …
2) One-on-one online support with Bill Yeadon and myself to help you through the rough spots plus…
NOTE:  You can attend SFS for FREE when you have spent 5,000.00 on ANYTHING Jon-Don sells over the 12 months before your SFS seminar!  Even better, sign extra people up from your company and they can attend SFS for 1/2 price!  (By the way, when spouses or business partners attend together their "combined success rate" goes up dramatically!)
Think about this: You have spent years building a good company- why not invest five days this year to make it into something truly great AND in the process discover a new sense of personal freedom?  Make sense?  Then I'll see you at one of our Strategies for Success seminars!
Just can't "break free" and invest five days in SFS: Business Transformation? Then check out our one and two day SFS Training Options!
Steve Toburen
PS  Still waffling?  🙂  Then spend a few minutes reflecting on your future HERE.