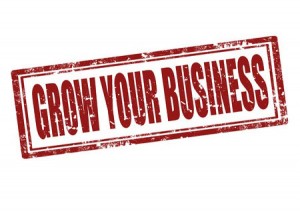 So I've been ruminating on how to find the "elusive sweet spot" in this industry. (And of course in your life too!) Yep, that great Life Confluence where you just can't wait to get out of bed each morning! (This may be slightly optimistic for some of us!)
The secret? Avoid staying long term on what I call "the road-in-between". This difficult (and sometimes agonizing) business model simply means you are too big for the simple life of an owner-operator. BUT you are too small to achieve the "Critical Mass" of a company that will run with you… or without you!
All entrepreneurs and managers must spend time on "the road-in-between" as they grow their business into Critical Mass. The problem? I see far too many cleaning and restoration contractors spending their ENTIRE LIFE struggling on "the road-in-between"!
Spending a lifetime on "the road-in-between" extracts an enormous personal price on these hard working folks and worse… their families! So I suggest one of two choices:
You can "get small" again (which brings its own challenges) OR grow your company. (GYC)
So which is it going to be? Big or small? (Take your time answering this one!) Most cleaning and restoration contractors eventually try the Grow Your Company route and more power to them!
Building my business into "something of value" was one of the great joys of my life. BUT it WAS challenging which means if you are going to GYC "ya better do it right"! So here are some GYC resources…
Restoration GYC: Above all else you must understand the Emotional Dynamics of a traumatized insured facing the LOSS of their precious home. And then help adjusters to "partner up" with your team!
Steve