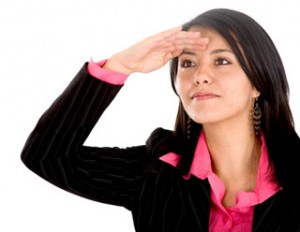 Welcome to 2015! New opportunities and yes… new challenges! But it isn't the "NEW" challenges that worry me…
Your biggest "challenge"? Getting hit with the same OLD PROBLEMS over and over again and NOT DOING ANYTHING TO SOLVE THEM!
So please, for 2015 let's work together to find solid solutions to our common business challenges. For example (and in no particular order) …
1. How can my company run more smoothly? Fill out this Production Day Sheet for each employee.
2. Unhappy clients are killing me! Help! Learn from complaints with this Customer Concern Follow-up Sheet.
3. Grrrr! How can I stop broken equipment going out on jobs? Implement this Equipment Repair Sheet.
4. How can I "guarantee" my residential clients will call me every year? Give them a "12 Month Spot & Spill Warranty".
5. I'm so tired of getting "surprised" with my finances. Any ideas? Sure! Religiously fill out our Weekly Flash Report.
6. What can I do to create more online Cheerleaders? Train your techs (and yourself) to follow this step-by-step "Delighted Customer" Checklist!
7. How can I get more regular commercial carpet cleaning accounts? Use this Commercial Carpet Analysis Form.
8. Can you help me with pricing commercial contracts? Absolutely. Start filling out the SFS  Commercial Production/Pricing Analysis Log.
9. How can I get adjusters to refer my company? Follow this Water Damage "Moment of Truth" Checklist and adjusters will beg you to work their losses!
10. What should I include on my website? This SFS Website Checklist gives you the nine most important "Web Essentials"!
Want to see more free-for-the-downloading SFS systems and procedures? then check out our QuickTIP archive HERE!
Like the "solid solutions" above? Then imagine five days (and over 3,000 pages) packed with hundreds of written systems and procedures to solve your business challenges forever! Shouldn't you invest in SFS in 2015?
Please, let your SFS team help you transform your business (and just maybe your life?) in 2015. (Here are some SFS Frequently Asked Questions.)
Steve
PS Come on, admit it! Are you just a little suspicious about SFS? Is SFS too good to be true? I don't blame you! So look over these SFS Member Profiles. Then read our hundreds of SFS seminar reviews HERE.