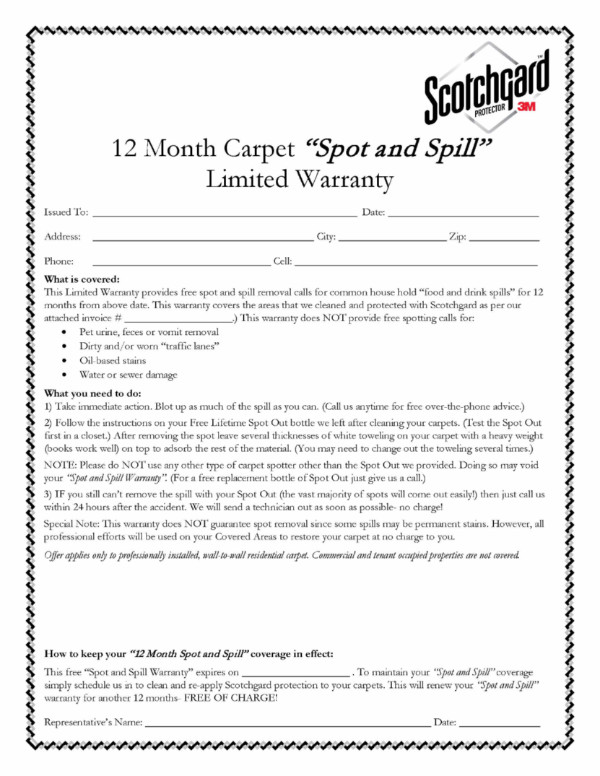 Your customers truly intend on having their yearly cleaning on schedule but often postpone the "Big Day" for two or three years!
So how can you "double dip" with protector by A) making more profit today and B) motivating your client to stay with their "clean once a year" schedule?
Include a FREE 12 month "Spot and Spill Warranty" with ALL your carpet protector applications.
We make it easy for you with this Warranty Certificate!
Steve Toburen
Download "Spot and Spill Warranty MS Word doc"

quickFIX-RESIDENTIAL-spot-and-spill-warranty.docx – Downloaded 1265 times – 44.13 KB