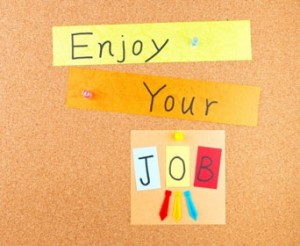 So how was last week? Busy? GREAT! Profitable? Even better! So did'ya have fun? WONDERFUL!
That's been my goal with your weekly QuickTIPS over the years! Sharing little tips for a more successful business . (And just maybe a better life!) Because for most of us…
Success in our business and a "successful life" is inextricably linked. So JUST for today I'd like to offer a "SlowTIP"! (There is nothing "quick" about "reworking" your life!) Ready? Then meditate slowly and carefully on this very important question…
Where is my "sweet spot" in business and life?
My guess is few of you dreamed of being a carpet cleaner in grade school! And yet what a privilege it is to be part of the cleaning and restoration industry! Think about it! You get to CHOOSE your business model. (And your life!)
And yet, far too often we 'abdicate' our Life Choice! Yep, we let circumstances and chance determine our family's future. So a few thoughts about finding your very own 'Sweet Spot' in life…
Residential: Get big or stay small… you get to choose! Either business model can be your very own personal Sweet Spot. But please, "Avoid the Road In-between" where you are 'too big but too small'. Sadly I find much of our industry is stuck 'somewhere in between'! IF you decide to "Grow Your Business" you need to become much more than a carpet cleaner.
NOTE: If you do choose the 'Lone Wolf' route at least count the cost of staying long term as a solo owner-operator. And download my free Special Report HERE: Are You a "Lone Wolf"? Should You Be? (And BTW, I don't always recommend getting big! Notice what I suggest HERE to an Oregon 'Lone Wolf'.)
Commercial: Good news! You can (if you wish) "stay small" and yet "get big" by developing Commercial Maintenance Encapsulation Routes run by part time employees. (Using their personal vehicles.)
NOTE: Don't tell me this can't be done! For example, Jeff Cutshall runs his "commercial only" carpet cleaning business out of his home. (He keeps his equipment and chemicals in a storage unit.) Yet Jeff has part time employees running routine "encap routes" all over his city with multiple Cimexes! (And with virtually zero overhead and pressure!)
Restoration: I LOVED my restoration division. Interesting, challenging jobs, potentially HUGE profit margins AND you can feel good about helping devastated insureds rebuild their lives. But if you do go into restoration 'do it right' OR it will eat your lunch! And look for the 'sweet spot losses' during major disasters!
NOTE: Some of you residential cleaners may decide (wisely) to not offer restoration. But at the very least develop a Strategic Partnership with a quality local restoration contractor.
Steve