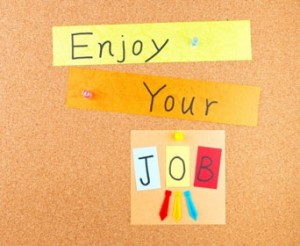 So how was last week? Busy? GREAT! Profitable? Even better! So did'ya have fun? Wonderful! CONGRATULATIONS!
Now reflect over the last 12 months. Still happy? (Maybe even… ecstatic with your life?) No? Then please remember that…
Success in your business and a 'successful life' is inextricably linked. So I'd now like to offer up a "SlowTIP" instead of my usual QuickTIP! (After all, there is nothing "quick" about 're-working' your life!) Ready? Then meditate slowly and carefully on this very important question…
Where is my 'sweet spot' in business and life?
NOTE: Helping you find this elusive 'sweet spot' is my goal with these weekly QuickTIPS! (CLICK HERE for hundreds of my past QuickTIPS.) Hopefully these TIPS have helped you build a better business AND a more fulfilling life! Think about this…
In my SFS Training events I always ask, "How many of you folks dreamed of being a carpet cleaner or restoration contractor in grade school?" Nobody ever raises their hand! So I then remind my SFS class…
What a great opportunity the cleaning and restoration industry gives each of us! We get to CHOOSE our Business Model. (And our life going forward!)
RESOURCE #1: If you're even THINKING about 'getting big(er)' discover 100's of new hiring ideas and systems in our 3-hour, online SFS: Hiring the Very Best! LIVE seminar. To learn more and/or easily register online click HERE.
The challenge? Far too often I find my students haven't made a conscious 'choice'! Instead, they've 'abdicated' their Life Choices! That's right, they have let circumstances and chance determine their family's future. If this is where you are now PLEASE STOP!
Instead, please allow me to humbly submit a few 'reflective thoughts' on finding your very own 'Sweet Spot' in business AND in your life…
Residential: Get big or stay small… but once again, make a choice! Either of these two business model can be your very own personal Sweet Spot. But puhleeeease, "Avoid the Road In-between" where you are 'too big but too small'.
Sadly, I find much of our industry is stuck in this uncomfortable 'in between' life choice! Remember, IF you decide to 'Grow Your Business' you need to become much more than a carpet cleaner.
NOTE: If you do choose the 'Lone Wolf' owner-operator route at least count the cost of staying long term as a solo owner-operator. And download my free Special Report HERE: Are You a "Lone Wolf"? Should You Be? (And BTW, I don't ALWAYS recommend getting big! Notice what I suggest HERE to an Oregon 'Lone Wolf'.)
Commercial: Good news! You can (if you wish) "stay small" and yet "get big(ger)" by developing Commercial Maintenance Encapsulation Routes run by part time employees. (Using their personal vehicles.)
NOTE: Don't tell me this can't be done! For example, Jeff Cutshall runs his 'commercial only' carpet cleaning business out of his home. (He keeps his equipment and chemicals in a storage unit.) Yet Jeff has part time employees running routine "encap routes" all over his city with multiple Cimexes! (And with virtually zero overhead and pressure!)
Restoration: I LOVED my restoration division. Interesting, challenging jobs, potentially HUGE profit margins AND you can feel good about helping devastated insureds rebuild their lives. But if you do go into restoration 'do it right' OR it will eat your lunch! And look for the 'sweet spot losses' during major disasters!
NOTE: Some of you residential cleaners may decide (wisely in my opinion) to not offer 'full service' restoration. But at the very least develop a Strategic Partnership with a quality local restoration contractor. This way you can do the initial (super high profit) extraction on your water losses and then let the big company take over.
RESOURCE #2:  All cleaning and restoration contractors need our online SFS: Winning over your caller! LIVE seminar! Click HERE to learn about 100's of 'Lead Conversion' ideas and systems that work great with prospects who use text, email, Facebook, website chat or even… the phone! HERE are our upcoming class dates…
Did my 'introspective thoughts' above help you reflect and just maybe 're-focus'? If so, you'll definitely want to join our Strategies for Success: Growing Your Business Facebook Group. Imagine 1,000's of fellow cleaning and restoration contractors all focused on helping you in… 'Growing Your Business'! (And your life!)
REMEMBER: You don't have to be a graduate of SFS Training to team up with our 'Growing Your Business' (GYB) Facebook group- ALL are welcome so CLICK HERE to join! (Or if you already are part of our GYB family please pay us a visit!)
NEVER FORGET: No matter what Business Model you decide on you'll learn so much in our different online SFS LIVE seminars! Plus you can implement SFS concepts easily with our turnkey 'Business Infrastructure'! Click HERE to see upcoming classes…
Steve