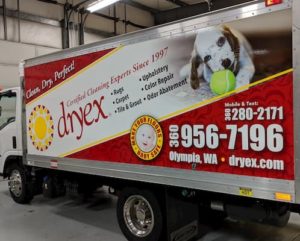 I've recently focused on 'why' professionally designed signs on your business vehicles is so important. Then I shared how to make your 'moving billboards' truly memorable! (Great business vehicle graphics will almost always be your best marketing investment.)
However, a warning! Remember that to avoid negative 'Moments of Truth'…
Your 'moving billboards' must be driven safely, responsibly AND courteously!
After all, the last thing you need are angry calls flooding in about your drivers! (Or even worse angry locals posting one-star reviews on Google, Yelp, etc. about your staff cutting them off in traffic!)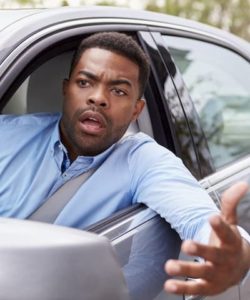 WARNING: Remember that for every complaining phone call you receive there are 24 other prospective customers that will quietly decide to never use your services! And don't even get me started on the damage negative online reviews will do to your business!
Your challenge? Your company's vehicles are on the move 24-7 AND without your direct supervision! So when 'the cat is away the mice may play'! (And reap nasty calls and negative online reviews in the process!) Here's some ways to avoid this grim scenario:
1. SLOW DOWN! Most traffic accidents (and road rage incidents) are caused by driving too fast for conditions. (Including simply slow moving traffic.) Trust me- your company van constantly cutting lanes back and forth on I-5 during rush hour to gain 100 forward yards isn't going to win many customers!
WARNING: Who usually is to blame for your techs driving too fast? YOU are! After all, who is guilty for the over-booking of your staff and then screaming at them to "hurry up" since you've stuffed in one more job to an already-too-long day? (I rest my case!)
2. Add accountability. Seriously consider GPS tracking on all business vehicles. Nothing gets results faster than you calling a tech: "Charlie, I just got a text that you are driving 68 MPH in a school zone! Seriously? What is going on and it better be a case of life or death!"
3. Look into 'dash cams'. These cameras continuously record the vehicle's driving and surroundings. (Some dash cams even are also 'rear facing' giving real-time recording of your employees as they drive.) Dash cameras are obviously the 'ultimate in driver accountability'!
NOTE: Tread cautiously with dash cams because they also open up very real legal and employee morale issues. (At the very least check with your attorney and insurance agent before implementing dash cams.) And of course dash cams are a knife that cuts both ways because their video evidence can be subpoenaed in a court case! One more reason to…
4.  Create a 'culture of courtesy'. This is especially important in the high visibility arena of driving in your local market base. Train your techs to automatically yield to other drivers when they can safely do so. Courtesy starts by putting on your (prospective) Customer's Eyeglasses. (CLICK HERE for one great example of courteous business driving.)
5. Be extra courteous in parking lots. You may not be able to safely yield, etc at freeway speeds. But the low-speed driving in parking lots are perfect to show extra courtesy in stopping for pedestrians, etc. Plus be sure to park further away from the business entrance. (Safer, better visibility for your van signage AND your company will be on its way to courteous business driving!)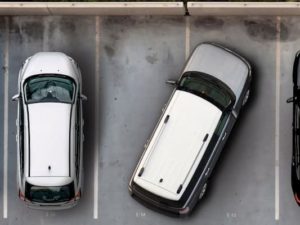 By the way, be sure to always park between the lines so your van only takes up one space too!
Actually maybe I should do a series of QuickTIPS on how what I call 'uncommon courtesy' (because courtesy simply isn't common anymore!) should permeate your company. (Employee interactions, phone manners, 'going the extra mile' for customers, etc.) Hmmm… something for both you and me to focus on real soon!
Remember to join me in our Strategies for Success: Growing Your Business Facebook Group. (You don't have to be a SFS graduate to benefit from our thousands of cleaning and restoration contractors all focused on helping you in… 'Growing Your Business'!) CLICK HERE  to join us!
Steve