Here are the four "TOP TEN Ways to Make More Money (MMM) From Each Job" we've covered so far:
TOP TEN MMM Idea #10: Charge more.
TOP TEN MMM Idea #9:  Travel smarter
TOP TEN MMM Idea #8:  Get more efficient
TOP TEN MMM Idea #7:  Pre-orient your clients on how they can buy more
Now for my "TOP TEN Smart Ways to MMM From Each Job" Idea #6:
Find "niche services" to offer when on-site cleaning the carpets.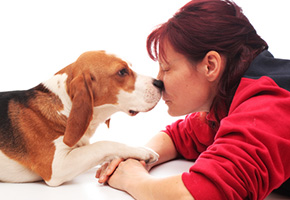 In fact, these "niche services" might wind up becoming the "Tail that wags the dog"!  Some Additional Service Options (I don't like the term "up-selling"!) are so profitable that they may become your primary business and you'll offer carpet cleaning as a sideline!  Here are few niche services options …
1. Offer "Deck renovation"-  With your truck mount's high pressure washing capability you already have most of the equipment you need. Just add Jon-Don's Advanced Peroxide Cleaner. Even I was impressed by this video.
2. Add "Garage concrete floor restoration"– You may already have your truck mount hoses running through your client's garage. Why not clip in your spinner and ask the home owner, "Would you like me to do a free test area?  Go ahead- pick out the worst area!" SOLD! Many of our SFS members are charging 125.00 to 200.00 to restore the "open areas" in a 2 car garage. Time required? 20 to 40 minutes- NICE! Check out this video of Big Billy Yeadon restoring a nasty garage!
3. Become a "Pet Odor Specialist"-  Let your competition snarl and fight over the low-end carpet cleaning market.  You can differentiate yourself by specializing in the high profit world of removing pet odor. Bill Yeadon dishes out the secret how-to in his Pet Problems? I Smell Money Special Report.
Remember, you "fly empty- you fly full". So one of the best ways to "Make More Money" From Each Job is do more work while you are there anyway! One reason you're not doing this now is because your client doesn't know what you offer! (Just in case you missed last week's QuickTIP!)
Steve Toburen
PS  So what extra "synergistic services" do you offer to your customers?  Please share your thoughts in the comments section below.
Every week we share a timely, practical tip like the above. So if you're not already signed up for these FREE weekly QuickTIPS, do so now.