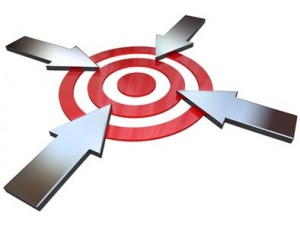 Doing more work while onsite at your customer's home should be a HUGE profit center for you. Agreed? And yet many residential services business owners tell me their Additional Service Options sales are pretty dismal! Why? Three reasons…
A) Many times home owners don't even KNOW that you offer Additional Service Options! (ASO's) Remember…
"Your customers can't buy if they don't know you offer it!" So you must  "increase your client's ASO awareness". But you face another challenge…
B) Right now you are are loading all the 'ASO responsibility' on your young, nervous  and often-running-behind production employees! (Remember these often-intimidated kids hate "selling" to customers twice their age and ten times their income level!) And even worse…
C) When you spring these ASO's at the last minute the client is 'surprised'! And NOT in a good way!😲 No one likes having to spend more than they expected. (You might even get a negative one star get a review complaining you're a "bait and switch" business!) So I tell everyone in my SFS: LIVE seminars to…
'Pre-orient' your client on their Additional Service Options.
Giving customers their ASO's early in the booking/sales process lets them A) investigate their options. It also lets them B) budget for the extra cost AND C) allows you to book additional processing time. And most importantly D) 'pre-orienting' customers takes the 'selling responsibility' of your (usually timid) technicians. Here's how to do it:
1. AFTER booking the job with your client on the initial phone call say- "We can also (mention their Additional Service Options)…" (Pause and see what they say!)
RESOURCE: Learn how to easily sell ASO's over-the-phone in our 3 hour, online SFS: Winning over your caller! LIVE seminar. Click HERE for 100's of 'Lead Conversion' ideas and systems that book prospects who use text, email, Facebook, website chat or even… the phone!💲💲💲 HERE are our upcoming class dates…
2. Include ASO's in your "How to get ready for us" emailed check list– "Here are other Additional Service Options you may want done while we are on the job to save time and money…" Then include an ASO list with…
3. Links to a separate landing page on your web site for each ASO.👍👍 Make it easy for your prospect to research their ASO options!
4. During your pre-inspection– Offer the ASO as a separate line item or even better just give your client one price with the ASO's included… (You can always come down!)
5. Let your tech offer the ASO's again! "Mrs. Jones, now that you've seen how great your home looks should we also (offer the ASO's)…?" (The key here is to have your employees act like they're unaware the home owner has been offered the ASO earlier!)
Restoration HINT: Are you "re-applying" the carpet protector on your final cleaning after restoring a water damage? You should be! HERE is how to do it. (Exactimate Line Item: CLN-FCCPC)
"But wait a minute, Steve! What if my customer starts to give me a firm 'NO' on their ASO's during the initial phone call? What then?" Hmmmm… THEN I would move to 'Steve's Fade-Away Strategy' HERE!
Steve