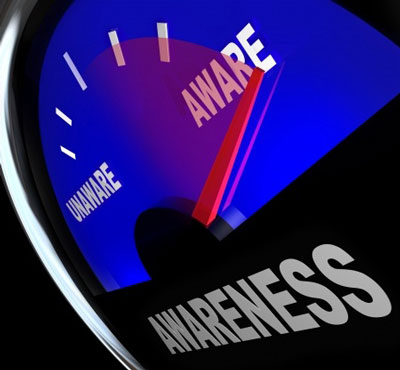 Doing more work for each client (while you are already  there on-site) is a no-brainer. (DUH!) And one of the best "Additional Service Options" (Remember, we don't call these "up-sells any more!) is re-applying carpet protector. Obvious, right? And yet…
You don't sell all that much carpet protector! Maybe part of the problem is that word "sell". Instead, your clients just need time BEFORE your company arrives to investigate their "Additional Service Options"!
NOTE: When you or your techs try to 'up-sell' the homeowner during the job they may feel pressured and leave a nasty online review about your 'bait and switch' tactics. Don't be that guy!
Your challenge? You may not be able make a separate pre-inspection ahead of time that let's you explain your customer's ASO choices. So I recommend you "automate" the process by…
Increasing your clients "Additional Service Option" AWARENESS.
The 'Passive Marketing Techniques' (PMT's) listed below have huge advantages. Why? Because PMT's are on 'auto-pilot' so they happen ALL the time… every time! And if you do make a separate pre-inspection? (Which is always the best choice!) These PMT's will just pave the way by pre-orienting your prospect AND dramatically improve your protector closing percentage.
NOTE: These PMT's work on any Additional Service Option you offer. But for this QuickTIP let's focus on how to increase your client's Scotchgard (or any other protector) 'awareness' when you…
1. Advertise Scotchgard on your trucks with these decals.
2. Place the Scotchgard logo on your advertising and work orders.
3. Build a Scotchgard landing page for your website. Include the product description (your Jon-Don rep can help with this), a few customer reviews and some "before and after" photos.
4. Put these 3-M Scotchgard videos on your website. (You can email them to your client before the job too!)Put Scotchgard decals on your corner protectors.
5. Have your techs wear a "Ask me about Scotchgard" button on their uniform.
6. Email a newly booked client this How-To-Get-Ready-For-You "Cleaning Checklist" with links back to your Additional Service Options. And be sure to attach a protector video like this one. (See #3 and #4 above.)
These PMT's really work! And they work on ALL Additional Service Options. (Not just carpet protector.) So what other ASO's can you offer the client? Hmmm… let's talk about this soon!
Steve