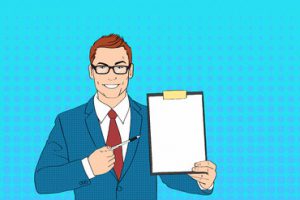 I recently shared four over-the-phone "qualifying questions". The answers let you  decide whether to make a separate pre-inspection OR try to price your work over-the-phone.
RESOURCE: I share 90 pages of phone scripts and procedures in our 3 hour, online SFS: Winning over your caller! LIVE seminar. Click HERE for 100's of 'Lead Conversion' ideas and systems! HERE are our upcoming class dates…
After years of testing I found it paid off big time to …
Make a "pre-inspection" for most NEW customers.
Remember that I'm ONLY talking new customers with larger jobs. (Around 15% of our total work.) Now before I'm publicly flogged please reflect on these seven reasons to "pre-inspect" most new clients:
1. More jobs booked. I don't care how good your Phone Format is- you WILL close more work face-to-face.👍
2. Much higher job tickets!💖 Doing a pre-inspection would often let me turn a job I would have quoted at $200.00 over-the-phone into a $1,000.00 work order! How? By noticing these Additional Service Options during the 'walk-thru' that the customer could have done at the same time
3. Fewer misunderstandings. I hated being labeled a Bait-and-Switch cleaner 😡just because the caller had "guessed wrong" (lied?) about the sizes of her rooms!
4. More efficient scheduling. No more running behind when the first job took twice as long as I estimated based on the phone call.
5. Less stress for your tech(s). Most (usually young) technicians just want to "push that wand"– not "sell the job" to someone twice their age and 10X their income! (Plus most techs don't like 'up-selling'– see #2 above.)
6. Much faster production. When the job is pre-inspected (and pre-priced) ahead of time your techs can "hit the ground running"! Now if these six points don't convince you then write focus on…
7. $35,840.00!💲💲💲 I recently proved that in just two generations of referrals a "crummy $140.00 job" can easily produce $35,840.00 (or more!) in "downstream income"!
NOTE #1: Can't afford to drive across Chicago for 140 bucks? I agree! But focus on the lifetime potential of Making the Cheerleader and your perspective just might change!
NOTE #2: Remember that ALL new customers need to be pre-inspected and pre-priced before you start working. The only argument here is whether to make a separate "pre-inspection trip" or not. But either way you need to follow a great "Pre-Inspection Format"!
BTW, CLICK HERE for my step-by-step script for a great cleaning pre-inspection!
You want MORE help?🤔 You'll learn so much in our different online SFS: LIVE seminars! Plus you'll implement our concepts easily with our turnkey SFS: 'Business Infrastructure'!💲💲 Click HERE to see upcoming classes…
Steve