If you see this message, please login to access this FREE download.
Already have a password? Log in here. IF NOT, go here to register
(Registering is a simple, one-time-only process and we will NEVER spam you!)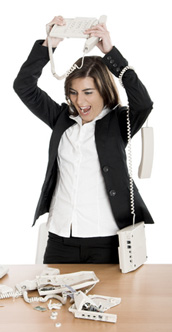 Don't you just hate the over-the-phone "how much" question?
I know I did.
My internal conflict of needing to make the sale but wanting to strangle the price shopper on the end of the line drove me to perfect my response.
In the following report you can find the following:
Why "price" is not really that big of a factor for most customers-
So why do people bother asking about price?
Really good reasons for you and your office staff to use a Phone Answering Format
The tested-and-tweaked Phone Format that worked for me and is working for cleaners all over the world
The chances of people ceasing from asking about price are slim. Why don't you give this format a whirl? It just might help your blood pressure!
Don't see the download button? You're probably not logged in...
Login now with your username and password.
If you don't have a username and password, simply register here and then login.