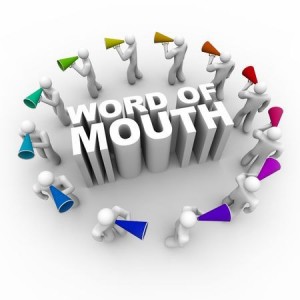 So last week we focused on a key employee principle- "Making it easier to do it right than do it wrong"! Your Business Infrastructure should make everything in your company as simple as possible. So how to do this?
Develop SIMPLE written step-by-step procedures for every task. However, your highest and best goal (and greatest "return on investment") will always be to…
Make a Cheerleader out of every single customer!
A Cheerleader is a client who becomes an "unpaid sales person" for your business- singing your praises from the rooftops to everyone they meet. (And when this praise "goes viral" they become a "Cheerleader on Steroids"!)
Remember, whenever your employee works with a customer they are "performing a stage play". So how can you "make it easier to do it right than to do it wrong"? Give your actors (workers) a Service System (a SCRIPT!) to consistently guide the transaction's Moments of Truth! (MOT) For example…
HERE is a Residential "Moment of Truth" Checklist! (And HERE are some great pet owner MOT's to program into your technician's "stage play script"!)
HERE is a Restoration "Moment of Truth" Checklist! Plus…
In commercial work you have to profitably price the work so HERE is a Commercial Production/Pricing Analysis Log. (This is a great "make it easier" pricing help!)
NOTE: Don't forget that how your employees (and you!) drive  can be a huge MOT! You've been warned!
Steve