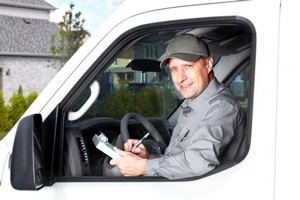 So we've all heard the old joke about "don't assume because…" Once you hyphenate things it becomes obvious: ass-u-me! (OK, so maybe it is funnier face-to-face than in print!) Yep, many times "assuming" can be a negative Moment of Truth.
But can "assuming" actually increase your cleaning and restoration sales? YES! You do this when you…
Use subtle "Assumptive Closing"!
Assumptive Closing just means during the entire sales process you ASSUME the client will be using your services. (As in it is a logical no-brainer to go with your company!)
This positive attitude transforms your conversation with a prospect into more of a "logistical consultation" than a sales call. (Begging for the job is just SO humiliating!) Let's see how Assumptive Closing works in practice…
Residential: After you "break the ice" with your prospect ask for a "tour". Then after your inspection (and Immediate Action testing) you clearly explain your processes by saying: "Let me just show you what we will be doing in your home…" (I underlined the "Assumptive Close" words.) Download my complete free Residential Carpet Cleaning Script HERE.
RESOURCE: Learn dozens of 'assumptive closing' techniques in our 3 hour, online SFS: Winning over your caller! LIVE seminar. Click HERE for 100's of 'Lead Conversion' ideas and systems to easily book prospects who use text, email, Facebook, website chat or even… the phone! HERE are our upcoming class dates…
Restoration: You want your insured to fight for you (if needed) with their adjuster. So map out a "plan of attack" as you review their loss with them: "So if you can get the go-ahead from your adjuster I'll have a crew start today on 'damage containment' which will stabilize your home… I think you should be able to move back in on…" Download a step-by step
NOTE: The principle of "reciprocity" works hand-in-hand with Assumptive Closing: "Mrs. Jones, please get together a few changes of clothing for each family member. We'll process and deodorize your clothes overnight and deliver them to your hotel by 6:00 AM tomorrow." HERE is a video on Reciprocal Giving in cleaning and restoration. So WHO is gonna get this loss???
Commercial: As your contact shows you through the account simply interview them using this Commercial Carpet Analysis form. (This sheet works great for tile and grout too.) Then use your prospect's answers to help you get the key!
NOTE: HERE are lots more ideas on increasing your commercial profits!
And hey, good "closing" to you!
Steve