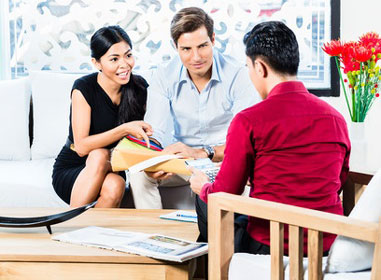 We all know the route to more profit is to "up-sell" more to your customers! Right?
WRONG, WRONG, WRONG! In fact, I suggest you…
Ban forever from your company the phrase "up-sell"! Here's why…
The mere word "up-sell" conjures up intimidated customers trapped in their home by a pushy technician. And speaking of techs…
Good employees don't like being pressured to "up-sell" more. Do this and you will lose some great techs. Plus…
High pressure, "bait and switch" residential sales are counter productive. You may make a few more bucks… this time. But you have lost that customer forever! Even worse…
Customers who feel "sold" can easily become "Negative Online Cheerleaders", trashing you with negative reviews on the internet. And finally…
High pressure "up-selling" is just wrong morally and ethically!
So is it wrong to offer your client the OPPORTUNITY to spend more money while you are in their home? Of course not. The secret? Customers hate being "sold" but they love being "informed"! So just offer your client…
Additional Service Options (ASO's)
So now you, your techs and your company can move away from "up-selling" with the wonderful question, "Have you heard about our Additional Service Options"?
Steve's "True Confessions Time": Sometimes clients that we had cleaned their carpets for 10 or 15 years would timidly ask me, "Does your company offer a protector to keep my carpets clean longer?" GRRRRR… Listen carefully here…
Your customer can't buy it if they don't know what you offer!
And yes, my guess is you have long time clients who think you ONLY clean carpets! They don't have a clue about your Additional Service Options! Maybe we should talk about this in our next conversation!
Steve