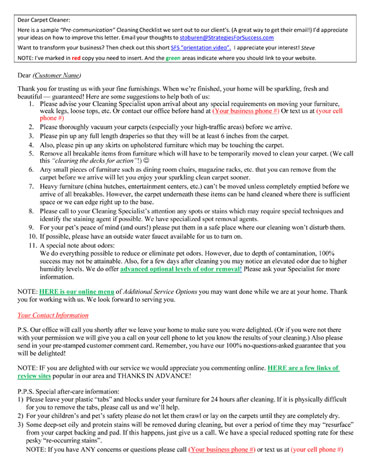 The "emotional landscape" of a residential carpet cleaning (ESPECIALLY  for a first time customer!) is not a pretty sight!
This Residential Customer Letter "pre-orients" your home owner on what to expect and that gives THEM peace of mind.
Send this informative "no pressure" message before the cleaning appointment to prepare the way for your tech's while also giving Additional Service Options.
A win-win for all involved!
Download "Residential Customer Letter"

quickFIX-RESIDENTIAL-carpet-cleaning-customer-letter.pdf – Downloaded 5596 times – 489 KB
Click here to download just the sample letter in Microsoft Word format