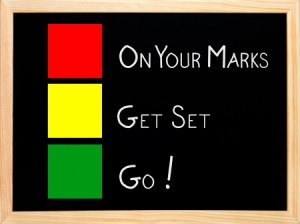 So has your Spring Cleaning season "sprung"? If so, GREAT! But remember you must create a Cheerleader out of each new client!
Your "Cheerleader Challenge"? Just look at the tormented Emotional Landscape of a first time customer waiting for you (or your tech) to invade the Inner Sanctum of her home! HINT: Its not pretty!
Your customer initially is scared, suspicious, vulnerable and feels very trapped and invaded! And yet this is the person you must build a professional relationship with! Start when you…
"Break the ice" even BEFORE you (or your techs) arrive at their home.
One of the very best "ice-breakers" is to "pre-orient" the home owner on what to expect on their Big Day! After booking the job simply say:
"Mrs. Jones, many of our first time clients like knowing how to get their home ready for our cleaning. We have a Carpet Cleaning Preparation Checklist that lists out eleven steps you may want to follow. Do you have an email address I can send it to right now?" (Almost everyone will give you their email addy.)
Immediately email them your Carpet Cleaning Preparation Checklist. (Include a friendly note confirming their address, phone number along with the date and time of their cleaning.
CLICK HERE to download a free copy of the "Residential Cleaning Checklist" I used to "break the ice" with my customers.
NOTE: Be sure to include a link to your client's Additional Service Options available on your website. And wouldn't it also be great to "pre-introduce" your tech too? Hmmmm… another topic for another day!
Steve