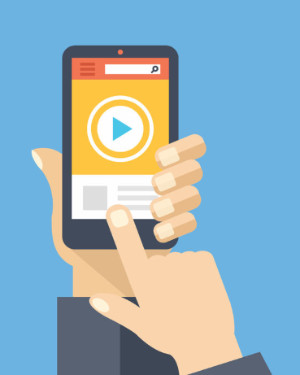 Every SFS student quickly learns I'm a huge advocate of offering every home owner 'Additional Service Options'. (ASO's) After all, what's not to like? With ASO's you'll enjoy bigger job tickets, happier customers plus greater net profit AND all with no additional travel time!
So what's the best ASO for carpet cleaners? (And restoration firms too!) One great ASO candidate is 're-applying' the carpet protector after cleaning. I know, you're thinking, "Well, DUH, Steve! I already KNOW protector is a great ASO!"
And yet virtually every cleaning and restoration contractor admits that their techs aren't selling as much protector as they should. The answer? Make it easy for your techs to sell protector! For example…
NOTE: Remember if 'a picture is worth a 1,000 words' a 'moving picture' (video) will be… PRICELESS!
Folks, I LOVE this new promotional 'protector video'! Why? 1) It's short (00:32) which is very important with distracted home owners and 2) there's no difficult-to-hear soundtrack which lets the tech and customer talk about the home owner's carpet protector options.
NOTE: As mentioned above, the video has NO SOUND. This is not a defect but rather by design. The video has been conceptualized as a visual aid that does not require sound. Additionally, this allows for the tech to continue the conversation with the client while showing the video.
Want to sell even more protector? Explain to home owners that they receive a FREE bonus '12 month Spot and Spill Warranty' with every Scotchgard treatment! Customers LOVE this 'freeby'! You'll be ecstatic with this '12 month Spot and Spill Warranty' because it virtually guarantees you'll be cleaning (and reapplying protector) again in… 12 months!
So share your best tips on selling protector below or even better join us in our new Strategies for Success: Growing Your Business Facebook Group HERE!
Steve