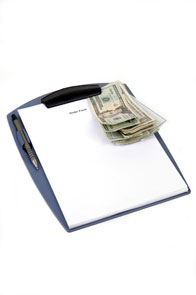 Most of my QuickTIP readers are already dialed in on the profits available in Additional Service Options (ASO's).  After all, converting a small job into a huge job is a NO-BRAINER!
NOTE: Here's why I've banned the all-too-common industry phrase "up-sell" from SFS Training!
A big ASO for you to promote is tile and grout cleaning.  Residential T & G cleaning profit margins are usually better than carpet cleaning and especially if you are already on-site!
However, T & G cleaning does have potential issues.  You face significant exposure with breaking tile or damaging weakened grout.  You also must control large amounts of caustic, high pressure cleaning solutions inside a very fragile home environment! GULP!  However, I recently had a vision …
I was watching this short (1:50 min.) Jon-Don Spinner video and marveled at two things-  A) the comedy talents of Big Billy Yeadon (the man has hidden depths!) and B) a brand new ASO revenue source I think many carpet cleaners are missing out on…
While finishing up your customer's carpets ask if they would like to see how you can 'renovate' their stained garage or basement floors.
Since your machine is running and your hoses are already run, it will be a simple matter to hook your Spinner Hard Surface Cleaner up. Pick the nastiest area, pre-spray with Matrix Grout Devil and clean a 3' by 3' area.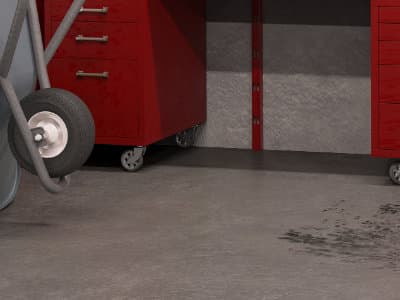 The customer will be delighted so give them a quote!  I suggest only doing the 'open areas' of the garage and not moving anything. ( "After all, Mrs. Jones, that's where all the dirt and oil stains are- right in the middle.") 
Most SFS graduates are charging between $150.00 and 225.00 for this ASO that will take between 30 to 45 minutes.  GREAT money considering you are already on-site (no travel time!) and with your equipment set up!  Even better…
Your customer will be delighted and will gush about their 'new' garage floor to all their friends, post photos on social media and leave you a glowing 5 star Google review!
Folks, get yourself out of competing for the low end, price oriented residential customer that are like a pack of starving dogs fighting over the picked clean bone of 'low end carpet cleaning'!  How to do this?
Break free from the pack by 'differentiating' yourself by the ASO's you provide and more importantly by HOW you present them (and your employees) to the homeowner. (CLICK HERE for my free in-the-home tech check list!)
Don't forget to turn the lights off and 'give your customer a show' of the pet urine stains too with your UV light! This opens up the very profitable ASO of urine decontamination with Matrix® Bottom Line Pet Odor Eliminator or ODORx Un‑Duz‑It Unleashed™ Urine Odor and Stain Eliminator.
I can't close without reminding you of the single most important (and profitable) ASO you can provide- "renewing the customer's protective finish' for their carpets. But there are ever-so-many other great options out there so please…
Share the Additional Service Options you offer in our 'Growing Your Business' Facebook Group. CLICK HERE to benefit from our 1,000's of cleaning and restoration contractors all focused on 'Growing Your Business'! (You don't need to be a SFS Training graduate to join us.)
Steve