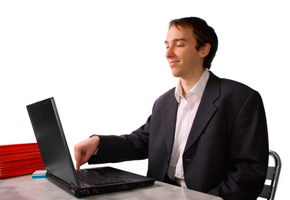 I recently shared a neat idea- using "cloud storage" to have instant but "non-intrusive communication" with adjusters and commercial facility managers..
But now ask yourself- What do both of these folks want from me? What will keep them loyal to my company?
Simple! NO complaints, angry phone calls and most of all ZERO problems from THEIR clients! (Adjuster's clients are their case load of impatient Insureds. Commercial facility manager's need to keep their tenants happy.) So here's the deal…
Bring "peace" to the life of an adjuster or property manager and they will love you (and be loyal) forever! So HOW can you "make peace" for adjusters and facility managers? By bringing THEIR customer on to your "cloud storage" team! So…
Offer every Insured or Commercial tenant the option of their very own "in the cloud" password-protected "shared folder".
NOTE: Currently there are many options for cloud storage. (Your SFS team uses Drop Box. But other cloud storage services are simple to set up, work well, are secure and some are even FREE!)
When your End Client has their very own Shared Folder" they'll feel "special". Why? Because now they have a "direct line" to you!
Even better, your customer can now "vent" (OK, complain!) to you directly in a non-confrontational manner. This is MUCH better for you instead of them dumping on their adjuster or property manager! (And you'll both have an easy way to share information.)
Restoration HINT:  On multi-day losses you must give the Insured the "Illusion of Control".  Do this by listing out each day in the Insured's Shared Folder what was accomplished.  (Include photos.)  You've now conveyed your "sense of urgency" and the Insured will be delighted!  Plus they can directly post back any worries they have.
Commercial HINT:  Your building tenants share their issues with you in their online "shared folder", immediately respond. Then post the details (don't forget the power of photos!) of how you resolved their concerns.  Everyone is happy!
Reminder:  Always thank your End Clients for sharing their issues with you.
Steve Toburen
Every week we share a timely, practical tip like the above. So if you're not already signed up for these FREE weekly QuickTIPS, do so now.
Also new this week: