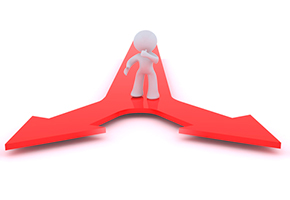 Hi Steve,
My wife and I attended a Strategies for Success class probably close to four years ago.  After the class we made it a point to make our business into a turn-key operation.  Approximately four years later I can say that we have achieved that goal with lots and lots of hard work.  (And a few difficult but needed personnel changes!)
During the class you mentioned an article that you had written called "How Will You Leave?"  Well, I took your article to heart.  Our facilities that we own are spotless and organized, vehicles cleaned daily, guys always clean, etc.  We took the approach that you promote of our customers "falling in love" with our company from the time that they pull into our driveway.
So we now have that company that is bright, clean, organized, visually-appealing, efficient, business-like, professional and most of all consistent!  Thanks to the SFS Operations Manual we also have systems and written procedures in place which is an awesome feeling!
Simply put after 20 years of hard we have built a great referral based cleaning and restoration company.  (Honestly, if I had discovered SFS in the beginning I could have cut at least ten years off of this process!)  But finally my "Turn Key Business " consistently produces the Cheerleaders that you speak of.  This is such a great feeling, Steve, however it is time for a change.
On page 4 of your Special Report on "How to Sell Your Business" I encountered your Four Lifestyle Analysis Questions.  #4 really resonated with me: "Am I still having fun"?  My clear answer to that is NO!  That being the case, I feel like it is time to get out!
Steve, I am not a quitter but I'm 40 years old and have been in the cleaning business since I was twenty.  I am ready for a different pace, explore other avenues, give time to different organizations, want to dedicate more time to my family, live simpler, etc.
So what advice would you have for me on who to start working with to determine the value of my company?  (And the associated real estate that I own?) My thoughts were to work with an outside source so that the word doesn't get out locally about the sale of our company.  Am I right in thinking like this?
Basically, Steve, I don't know where to start.  So what suggestions can you give me to help in the evaluation and sales process?  There are a couple of sources locally that might be interested, but I am not so sure that I want to start there first.  I don't want to get word out that we are selling if we decide to not go that route right now.
Fed Up in Louisiana
Looks like you have built a great company, Fed Up.  And congratulations on a well written letter.  It is obvious you have put a lot of thought into your decision and I'm impressed you followed my "Business Make Over" Check List!  So let me share with you a few thoughts:
1.  Do a reality check.  Seriously!   I know, you say you "aren't having fun".  OK, but selling a company ONLY because you're not having "fun" may be a drastic step that you may later bitterly regret.  So BEFORE you go further analyze WHY you're not enjoying your company?  See if you can make adjustments so you get the best of both worlds- regain your joy in business AND keep a valuable income producing asset.
NOTE:  I especially emphasize this inner analysis simply because you close your letter above with the phrase "if we decide to not go that route right now"!  This indicates to me there may still be some emotional struggling going on.  Trust me on this one- don't start the sales process until you (and your family) are 100% committed!
For example, you might want to hire an Operations Manager to take the daily load off of you or downsize or look for another diversification to sink your teeth into or get divorced …  Just kidding!  (Don't tell your wife!)
But you get the idea- think outside the box and analyze exactly WHY you aren't happy.  (Some SFS members I've helped have discovered after the sale they STILL weren't having fun and the root of their dissatisfaction wasn't their business after all!  OOPS!)
2.  Get the process started.  IF you are positive you want to sell your baby then better to get started ASAP.  Why?  Because typically it will take several years to find your buyer and conclude the sale.  I find once someone mentally is "out of there" it becomes increasingly difficult to focus on your business details.  (And this at a critical time when you absolutely must be there for your company!)
3.  Stay local.  You don't share numbers (which is fine) but most carpet cleaning firms simply aren't going to be big enough to interest the "big boys" of the national business brokerage industry.  So contrary to your instincts I would advice you to "stay local".  Why?
A) You most likely will SELL to someone local.  To find someone who a) wants to be a carpet cleaner and b) is willing to move across the country to buy a small "lifestyle" business is like finding the proverbial needle in the haystack!  (Don't be offended by the "small" designation.  Even Jon-Don with 10 branches across the U.S. is considered a "small business"!)
B) You're not going to sell to another carpet cleaner.  The reasons are numerous but the big one is CARPET CLEANERS HAVE NO MONEY!  🙂 So you want to tap into the contacts that a local business broker will bring to bear.  A good professional local broker is an expert in maintaining confidentiality which I agree is essential.  He will also guide you through the steps of courting a buyer.  (HINT:  You don't want to be "easy".)
So what to look for in a broker?  Find someone who is active in the community, has an impeccable reputation and that you have a good chemistry with.  The initial consultation should be both free and confidential.  Ask for references and then call them.  Many brokers are also Certified Business Valuation experts   (Google this and you'll learn more than you ever wanted to about business valuation!)
Let me know how I can help further and best wishes.
Steve Toburen