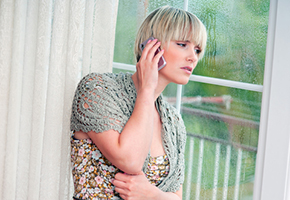 So is your water damage marketing ready for the winter?  In the "old days" you just took your adjusters out to lunch and waited for the phone calls to flood in!  Now?  Not so much!  Instead…
Give flooded home owners immediate information AND comfort and you will get the call!  So therefore …
Develop a dedicated "water loss landing page" for your web site. For example: www.yourwebsite.com/waterloss
After discovering their water problem many homeowners will Google on their smart phone or tablet for help. Then your SEO will kick in and your special page dedicated to solving their immediate problem will pop up! So who they gonna call? YOU!
Your water loss landing page should include:
Water damage safety tips.
A "What to do immediately" water loss checklist.
Tips on dealing with your insurance company.
Should you call in a professional or do it yourself?
How we can help you with our mitigation services.
Photos of your people and equipment working on other water losses.
Residential HINT: The "provide immediate information/comfort" concept works with residential carpet cleaning problems too. So develop a "home owner carpet spotting guide" for your web site. Plus have a page dedicated to Frequently Asked Questions about carpet issues.
Commercial HINT: You want to be the "go-to resource" for commercial clients. So have a "commercial landing page" focused on common business challenges. Include walk off mat ideas, how to choose commercial carpet tips, recommended vacuuming frequency, etc.
Steve Toburen
Every week we share a timely, practical tip like the above. So if you're not already signed up for these FREE weekly QuickTIPS, do so now.
Also new this week: