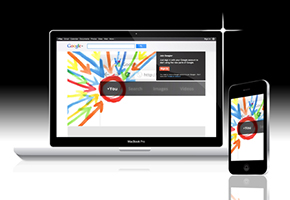 Google's done it again – just when you got a handle on how to use one of their services they've gone and changed it. If you were already established on Google Places you've surely noticed there are some big differences between the old Google Places and the new Google Plus Local.
For those of you who aren't familiar with Google Places in a nutshell it was a one page website that Google would give to businesses for free. The page published basic information about the business such as name, phone, address, website and a brief business description. Companies could also add some media, like photos and video, and customers could post up public reviews for others to read. Basically, it was your standard yellow pages online, except for one big difference – listings showed up on local search results in Google. So, with your carpet cleaning business page on Google Places people searching for "local carpet cleaning companies" would find your business, along with others in your area, and a map pinpointing its location.
So what's different with Google+ Local? First off, if you had created a Google Places page before, it was migrated over to the Google Plus Local platform. While the migration caused more than a few hiccups, most of the kinks have been ironed out. Now if someone is searching for your business on Google, the link for your Google+ page will lead to your Google+ Local page, which was originally your Google Places link. However, if you haven't made any changes to your Google+ Local page since it was migrated over, you'll want to. Here are the reasons why:
Google Plus is designed to serve as a social media platform, and Google Plus Local follows the same idea, as opposed to the old yellow pages style of Google Places.
You can now "follow" Google Plus Local pages and you can post regular updates to your page. The +1 button used across the board on Google+ has also been incorporated into Google Plus Local. This means you can +1 posts and pictures, which gives your page a better standing – something you'll definitely want to take advantage of.
In all honesty, Google+ Local is more like having a mini website instead of just a landing page, like with the old Google Places. You can add a header, like on Facebook, and a company logo. Make sure these pictures are high resolution and professional.
Since your page on Google Places was just a business listing, it did not have the same social media feel that Google+ Local is going for. The changes to the platform lend for you to be able to connect with customers, while better showcasing your business. Make sure you take advantage of these changes. Take a few minutes to review your Google + Local page and ask yourself:
Do my header and other pictures present a professional image of my business?
Is the information about my business accurate?
Do I provide a clear description of what my company does?
Am I interacting with clients and creating an atmosphere where they feel comfortable interacting with me?
Are there any key elements about my business that I am not communicating clearly?
Have you had success with your Google+ Local page, or are you still struggling to figure out how to use it? Let us know in the comments section below, and look for more upcoming posts on Google Plus Local.
Your SFS Team