A Google+ Orientation for the Cleaning & Restoration Industry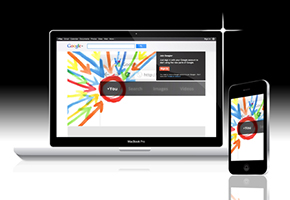 Your online marketing often gets divided into several separate categories: your website, your blog, your social media, your e-newsletter, etc, etc, etc.  (You get the idea.)
But here's the problem-  when you divvy up your marketing efforts into small categories you run the risk of missing the bigger picture.  So let's cut to the chase-  all types of online marketing can really be summed up in one  word:  "CONTENT"!
That's right – even social media (the online  marketing that most of us still struggle with) is just basic content marketing. Why? Because people LOVE to share their "content" (actually their lives) on social networks.
So if you produce quality content that people are eager to pass along via social media they are in effect doing your marketing work for you!  Logical?  Sure, but still many of you are saying…
"OK, makes sense but WHERE do I start in the social media game?" In this post we will focus on what might be your best first bet, Google's new social networking platform Google+ (pronounced "Google Plus" and sometimes abbreviated as G+).
What is Google Plus?
Google+ is the newest player in the social networking game. It is Google's platform for social media and faces off with longer standing social media sites such as Facebook and Twitter.  (Ya gotta love it when titans compete!)
Mini-REVIEW:  For the cyber-challenged among us just what the heck is "social media"?  Social media Internet sites allow users to connect with one another while giving out personal updates, pictures, videos and news articles. (Basically EVERYTHING has been "shared" on social media, including some stuff you would blush to share with your spouse!)
Maybe this word "sharing" is a key concept.  After all, Google+ has largely dropped the phrase "social media" and is now using "sharing platform" to define its purpose. In a forum designed for sharing, a small business can easily take quality content from their website and transfer it to reach more people. As this content is shared these users are steered to your website which increases your web traffic.
Google+ is much more than just a social media "sharing platform".  For example, it easily links with Google Docs, Chrome, Google Reader, Gmail and YouTube. Even the header menu used across many Google products has been redesigned to incorporate Google+.
Like Google+ or not, it has become the unifying base across the wide array of Google services, incorporating its various products and making them features of Google+.  So you really need to get on board.
So just why should you as a cleaning or restoration business owner care about all this?  What possible benefits could Google offer a carpet cleaning, janitorial or restoration company like yours?  Stay tuned for part 2 in this series.
Your SFS Team