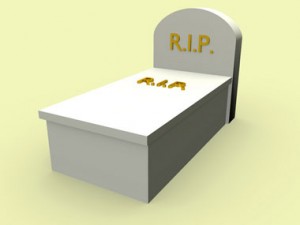 I always love the opportunity to use the Latin I was forced into taking my first two years in high school.  Roy H. Williams, founder of a great company called "Wizard of Ads", has blogged about the end of the Yellow Pages.  Actually he says the YP are dead but "like a chicken with its head cut off it still runs around for awhile"!
Roy says there are some very powerful alternatives to the Yellow Pages and yes Google is one of them. Besides the omnipotent Google there are other sites such as  Yelp or Angies List and even a "newcomer" named appropriately the "Word of Mouth Forum". (What Steve Toburen calls Cheerleaders and thanks to the power of the internet these "unpaid salesmen" can become "Cheerleaders on Steroids"!  Cheerleaders are more powerful than ever!)
So you should put all your marketing (not just the Yellow Pages) under scrutiny. And Roy tells you how to do it right here: Is Your Marketing Working?
Click on the link above if you would like to know more about these tools and while you are there sign up for Roy's blog.  I read it on a regular basis and recommend you do too.
Bill
NOTE: Remember that negative Cheerleaders slashing you to pieces on Google or Angieslist can destroy your business. (And many times these "trigger happy clients" haven't even let you know they are unhappy!) That is why you absolutely should start making Immediate Quality Check Calls. Learn how HERE!